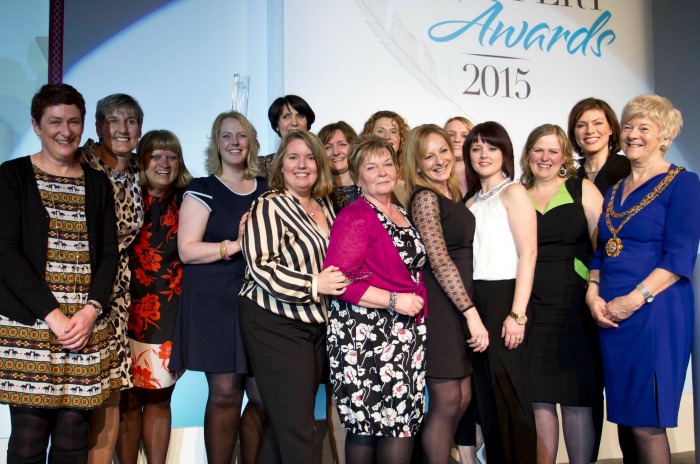 Nantwich mums-to-be and their families have access to the best maternity care in the country.
Leighton Hospital's maternity unit was named "Midwifery Service of the Year" at an annual awards.
The unit, managed by Mid Cheshire Hospitals NHS Foundation Trust (MCHFT), was named the winner by the Royal College of Midwives (RCM).
The accolade recognises excellence and innovation in maternity care and in organisation.
Tracy Bullock, MCHFT chief executive, said: "I am delighted and extremely proud of our maternity services and the team of highly-skilled professionals who provide such fantastic care to our local mums and their families.
"Despite being one of the smallest units in the North West, our maternity service has improved significantly over the past few years and this award puts us firmly up there among the best in the country."
The unit recently received a positive rating in the CQC National Patient Survey as well as being named as one of the safest units in the country by the NHS Litigation Authority.
The service was also rated "Good" in MCHFT's CQC Comprehensive Inspection.
And the unit's supervisors of midwives were shortlisted in the British Journal of Midwifery's "Leadership in Midwifery" Award.
Ms Bullock added: "I wish our team of supervisors all the best in their award.
"They work hard to support our midwives and are available 24-hours a day, seven-days a week."
The winners will be announced by the Journal on March 23.
The maternity unit at Leighton Hospital has been recently refurbished.
A new high-dependency area is available for women who may require more intensive specialised care during labour, increasing safety while home births are also offered.
Further information about the range of maternity options available from the service is available at www.mcht.nhs.uk/maternity