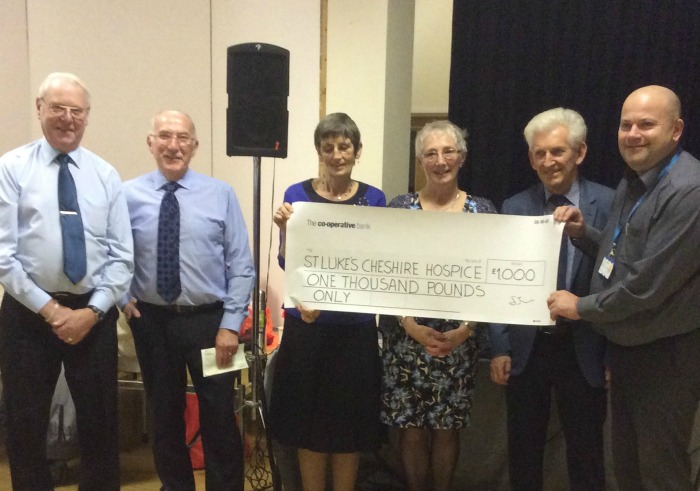 Saturday Night Sequence Dancers in Nantwich have raised £1,000 for St Luke's (Cheshire) Hospice at a charity dance at Malbank School.
Twice a year they hold a charity dance and donate money from the entry fee and raffle to a chosen charity.
And this year they have chosen St Luke's (Cheshire) Hospice.
Mark Porter, corporate and community fundraiser from St Luke's, received the £1,000 cheque.
He said: "It was an absolute pleasure to meet all the members of the Saturday Night Sequence Dancers and St Luke's are thrilled to have been chosen as their charity.
"On behalf of everyone associated with St Luke's we'd like to say a huge thank you.
"The money we have received will help and support patient care within our community."
Five founding members Harry Adderley, Caryl and Eddie George, Margaret and Ken Robinson, started the twice monthly dance club in 2007 and since then have raised more than £15,000 for various charities.
For more details about the Nantwich Saturday Night Sequence Dancers call Margaret and Ken on 01270 627275, or email: [email protected]
Contact St Luke's (Cheshire) Hospice on 01606 555697 or email [email protected]