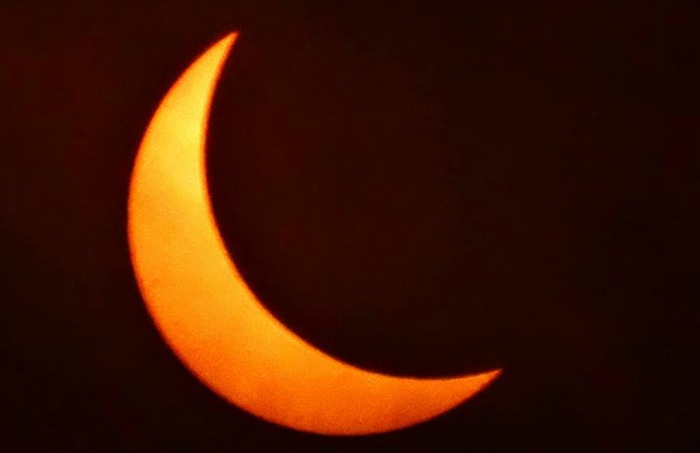 Many more people caught the eclipse event in South Cheshire, with these just a selection of pictures.
The partial eclipse, about 90% covering the sun, was at its height at around 9.30am yesterday (March 20).
Ben Cassidy's stunning image of a paraglider in front of the eclipse has been shared by thousands after we featured it on Nantwichnews.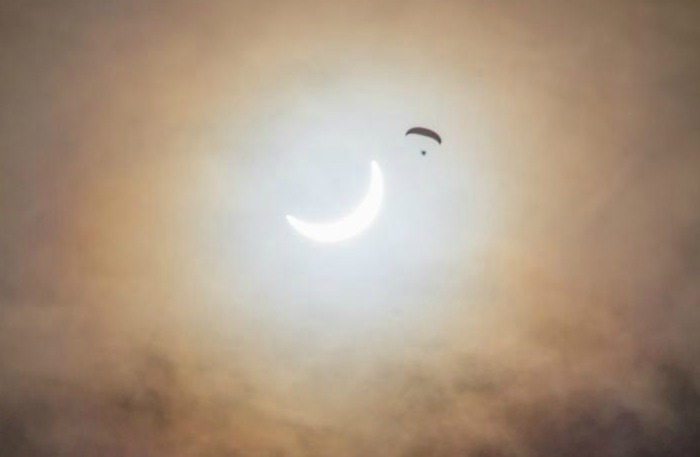 Other images on show here have been provided by local reader Jonathan White, Dan Owen, Helen Williams and Jan Oakes.
Jonathan, from Wistaston, said: "I saw the partial solar eclipse whilst in Crewe, by projecting the Sun onto a piece of card with binoculars.
"It was amazing to watch the Moon come between us and the Sun with 90% of the Sun's disc obscured.
"When the darkness peaked at 9:32am it became so cold briefly that I could see my own breath.
"It was a magical experience, although I'll have to wait 11 years for the next similar partial solar eclipse in the UK.
"And I certainly won't be around for the next total eclipse in the UK in 2090!"
Dan said: "This is a screenshot image of a plane passing over the eclipse at 9am.
"The footage was caught by the live stream set up by staff at Brine Leas High School in Nantwich. Stewart Pirie and James Hope filmed this 'once in a lifetime' event!"
Jan (picture, featured above) said: "There was a partial eclipse over Willaston, and I was surprised to get pictures it was quite cloudy!"
And Helen added: "Thought I would share a quick composite image I have created using the images I took in my garden of the solar eclipse.
"I hope everyone had the opportunity to head outdoors and see it."
For more visit www.facebook.com/helenwilliamsphotography or
www.helenwilliamsphotography.co.uk
Below is a selection of pictures sent in by our readers!