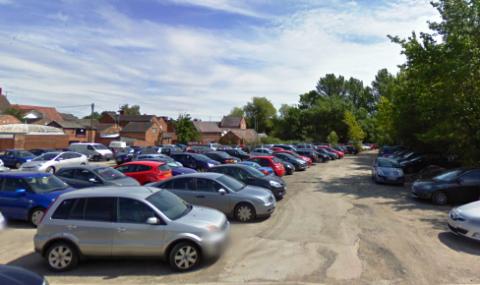 A derelict gasworks in Nantwich used as a town car park will be built on after ministers waived a £400,000 bill owed by Cheshire East Council.
The St Anne's Lane Gasworks, off Welsh Row, has stood derelict for a quarter of a century, and used by many residents and local employees as a car park.
But today Housing Minister Brandon Lewis has confirmed he is waiving repayment of a £400,000 Derelict Land Grant to enable Cheshire East to put forward a scheme creating new homes, leisure facilities and jobs.
The site at St Anne's Lane was the town gasworks from around 1877 until the 1970s.
Initial works to improve the site were completed in 1988 thanks to the £409,042 Government grant and the council at the time attempted to dispose of it.
But further remediation work was needed and the additional costs to bring the land to a desirable state were too much.
It means any potential has stalled since 1989, as a condition of the original grant meant Cheshire East Council faced having to pay it back to Government.
However, Mr Lewis has confirmed he is waiving this bill so work at St Anne's Lane could start as early as 2016.
Cheshire East Council will now start to work with developers on plans to use the site to build new homes and leisure facilities as well as improve access to the river bank.
Mr Lewis said: "St Anne's Lane should be a real draw for local people, offering places to live and meet.
"Instead, it's stood derelict for a quarter of a century, offering nothing more than somewhere to park.
"So I'm pleased to make this common sense decision and waive a £400,000 bill, so Cheshire East Council can get on and start work on the site, delivering homes and other leisure facilities."
Caroline Simpson, executive director of economic development at Cheshire East Council, said: "This is excellent news and rewards the hard work put in by the council's wholly-owned company Engine of the North to see the issues surrounding this brownfield site resolved and a scheme developed which is acceptable to all.
"This is a very prominent and sustainable site close to the town centre and clearly any development will need to complement the town centre of Nantwich and address the parking needs of residents and shoppers, it needs to be the best fit for the town.
"We look forward to getting plans in place so that work can begin at the earliest opportunity."