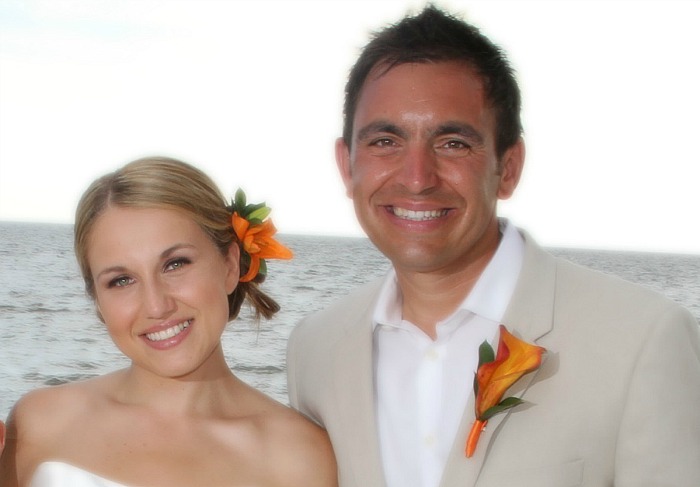 A deaf Nantwich man could be in line for a £20,000 payout after taking a Government department to tribunal over his benefits rights.
Steven Mifsud, of St Lawrence Court, looks set to receive up to four years of payments from the Department for Work and Pensions (DWP) after a long-running legal battle.
The dad-of-two, who was born profoundly deaf, has fought his case for five years while running his Nantwich-based company Direct Access, which specialises in disability access audits.
Now, according to his legal representatives, a DLA Upper Tribunal has found in Steven's favour.
This means he could be due one of the the largest Disability Living Allowance back pay awards in the UK.
Steven, who has two daughters Georgia, 13, and Jasmine, 10 weeks, has worn two hearing aids most of his life, and in 2012 had surgery to have a cochlear implant fitted.
Despite needing constant assistance, the DWP denied him mobility allowance and awarded a reduced care allowance.
However, a tribunal judge earlier this month suggested he should have been awarded middle care allowance and lower mobility allowance between May 2 2012 and May 1 2016 – which amounts to £19,760.
Steven, (pictured with wife Judith), says he was even accused in the hearing by the DWP of being a bad father because he could not hear his daughter cry.
"It's almost like you have to throw dignity out of the window, completely degrade yourself in order to get anywhere," he told Nantwichnews.
"It was very difficult to be in court explaining that I couldn't hear my daughter cry.
"Strong words but that's how I feel, 100%.
"The current DWP forms are so unhelpful.
"It is important to answer the 'questions correctly' when people with hearing impairments are asked 'if they can cook a meal'.
"The majority like me would say yes of course, but would not even think about mentioning that they wouldn't hear a microwave ping or timer or pan boiling over.
"That's how unfriendly the DWP claims process is, and is why I recommend getting professional help.
"I just hope this story inspires other people with a disability to go out there and claim what is entitled to them.
"And not to give up at the first hurdle which is what the current benefit system seems to do."
Steven, who runs his own company at Regents Park, off London Road, Nantwich, was supported in his fight by benefittribunals.net
Maurice McDermott, director of claims at benefittribunals.net, said: "This client has fought for five years for recognition of his quite obvious disabilities.
"We are pleased that following our expert representation he has been awarded the vital assistance he needs."
The DWP declined to comment on Steven's case specifically, as they say "it is ongoing".
A DWP spokesman said: "People in receipt of DLA are generally those who have difficulty walking or require a significant amount of personal care, with award decisions based on the effects of a claimant's medical condition on their day-to-day life.
"This is an ongoing legal case and to suggest a decision has been made is not correct. For that reason we are unable to comment further."