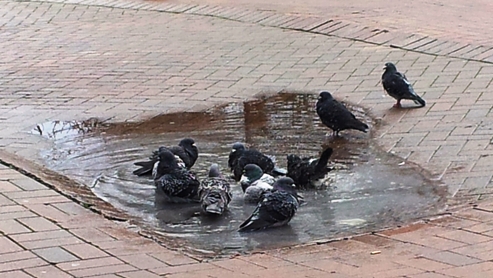 The chairman of the Nantwich Partnership has hailed the "teamwork" which has secured a £1 million investment in the town centre.
Now Jeff Stubbs has unveiled future projects being identified around the town.
The Partnership, which was formed to spearhead the town's future prosperity, includes Nantwich Civic Society, Crewe and Nantwich Chamber of Commerce and Industry, Nantwich Museum, Nantwich Town Council and Cheshire East Council.
Mr Stubbs said: "We decided we could achieve more than if we just did our own work separately.
"We all took the decision to work together in a positive spirit on various projects to improve the attractiveness – and hence the business success – of our town.
"We take the view that, by sharing the same vision for Nantwich and working to each others' strengths, we could get more funding and community involvement for the town.
"We have consulted local people over the past year and we have decided to concentrate on improving the historic surfaces and features in and around the town centre."
Cheshire East Council's £1 million pledge will fund work on uneven pavings, puddles and bad drains in the town centre (pictured, above)
It will also fund the removal of 'chamfered edging pavers' that can cause difficulties for pedestrians.
The Partnership, which has also supported the Canals and Rivers Trust scheme to repair Nantwich Aqueduct later this year, has now unveiled other projects it wants to tackle after support from public consultations.
These include revamping the Old Biot, by the river near Welsh Row bridge.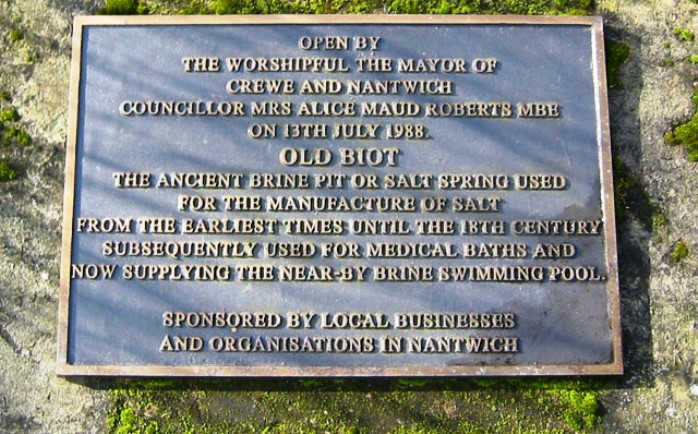 (pic by Espresso Addict, under creative commons media)
Mr Stubbs added: "As the main remaining salt spring, still pumping brine into the Open Air swimming pool, it is unique.
"It is a little known piece of the town's early history.
"The project will involve clearing the area around it and then working on a design to make an attractive, historic and interesting amenity with information about the Old Biot and the salt industry of Nantwich!"
Other plans include:
– Repaving Churchyardside pathways in better quality surfaces that fit in with St Mary's Church.
– Repairing the car park at Nantwich Lake after year-long water pipe works.
– Improving and extending riverside walks, especially close to the town centre.
– And developing plans for a Hydro Energy Project on the River Weaver near Mill Island.
"More projects still have to be taken forward but we need to find the funds," added Mr Stubbs.
"Other schemes can come forward at any time and we shall respond to ideas from the community."
Anyone with suggestions or unused urban design skills for schemes can get involved by leaving contact details for Mr Stubbs at Nantwich Museum or Nantwich Civic Hall.