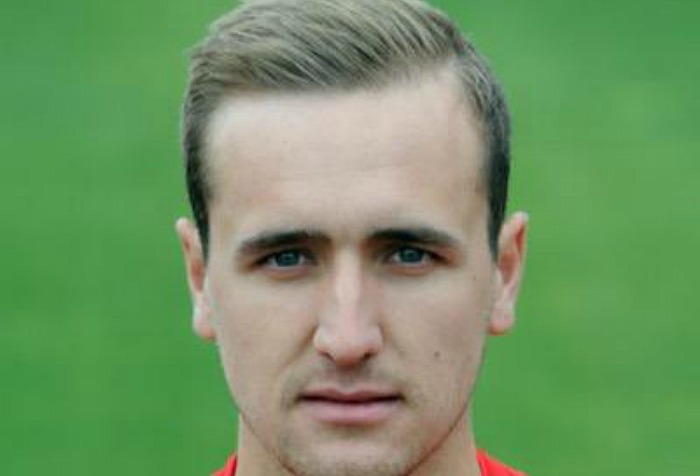 A Nantwich CC cricketer broke a world record by hitting 350 runs from 138 balls in the first round of the National Club Championship.
Liam Livingstone's remarkable innings at Nantwich's Whitehouse Lane ground has stunned the cricketing world, making news on the England Cricket Board's website among others.
All-rounder Livingstone, originally from Cumbria, is on Lancashire's professional staff.
His amazing 350 against Caldy CC, from Liverpool, included 34 fours and 27 sixes.
It is the highest recorded in any form of one-day match, which previously stood at 334 not out by Nikhilesh Surendran in an Indian club fixture in Hyderabad.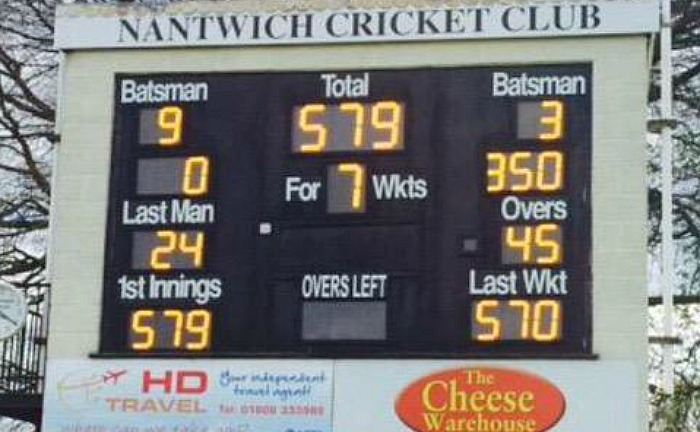 Livingstone said after on Twitter: "Had worse days! Thanks for all the messages."
Nantwich piled up 579 for seven in their 45 overs.
Caldy 1st XI were not match for Nantwich in reply, and tumbled to 79 all out. Nantwich won by 500 runs.
The Royal London National Club Championship, previously known as the ECB National Knockout, started this weekend, with more than 200 clubs aiming for glory.
Sandiacre Town, of Derbyshire Premier League, are the current holders.
They beat Sunbury of the Surrey Championship in last September's final at the Bristol County Ground.
(pictures courtesy of Twitter)