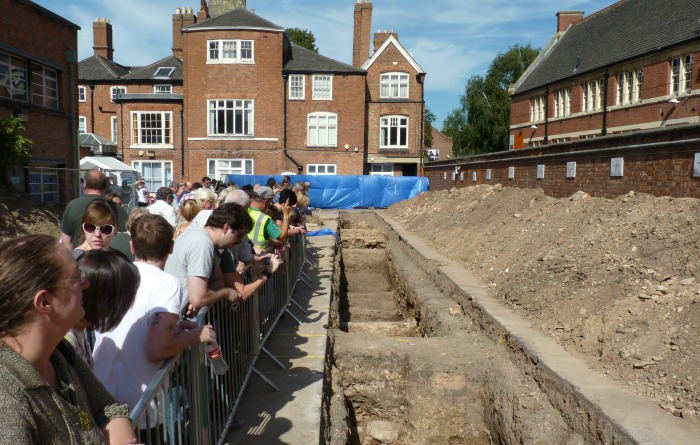 Nantwich Museum is to host a King Richard III talk by one of the team who studied his skeleton unearthed in Leicester.
Bob Savage, weapons expert for University of Leicester "Search for Richard III" archaeological team, will give a talk called Killed the Boar, Shaved his Head, the Violent Death of King Richard III.
The talk, which contains images some viewers may find disturbing, will take place at 7pm on Friday May 1. Visitors are advised by 6.30pm.
Mr Savage has been studying the skeleton of Richard III since the discovery of 'the king under the car park' in September 2012 (pictured, above).
He is one of just a handful of experts to have physically examined the remains. DNA tests confirmed in February 2013 that the bones are that of Richard III.
Examination of the weapons trauma on the skeleton enabled an attempt to be made to identify various types of weapons that may have been used to make them.
Experts have now used historical and archaeological evidence to put together a potential sequence of events in the last moments and death of Richard III.
Tickets are available from the museum reception on Pillory Street, priced £6 (museum members £5).
These include a drink and nibbles. Booking is strongly recommended.
For details contact Nantwich Museum on [email protected], call 01270 627104, or visit www.nantwichmuseum.org.uk
(Pics under creative commons licence)