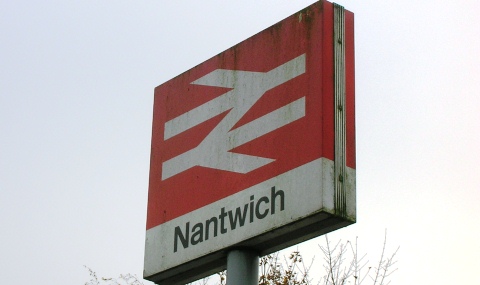 Rail users in Nantwich and surrounding villages are being warned of timetable changes by Arriva Trains Wales next month.
ATW says the changes, from May 17 onwards, will improve service and frequency "for many passengers".
They say it is in response to customer feedback and in consultation with the Welsh Government and other key partners.
Changes to the South Wales – North Wales – Manchester service, which stops at Nantwich, include:
One minute earlier departure of the current 05.32 Shrewsbury to Crewe (Monday to Friday) service will link in with the 06.27 Crewe to Manchester service.
Current 14.30 Saturday service from Manchester Piccadilly to Milford Haven has been retimed to depart Crewe at 15.09.
Current 19.30 Saturday service Manchester Piccadilly to Cardiff Central retimed to depart Crewe at 20.09 to improve connectivity with Virgin services from Scotland.
The 04.49 Mon to Fri Crewe to Milford Haven service will now depart Swansea at 09.04, three minutes later.
Other services leaving earlier include the 07.54 Craven Arms and 08:07 Church Stretton to Shrewsbury, now leaving at 07.24 and 07.37 respectively.
These commuter services will also terminate at Crewe, calling at Yorton, Wem, Whitchurch, Wrenbury and Nantwich, with connections to Manchester, London and Scotland services.
ATW says enhanced services in Mid Wales have been requested by the Welsh Government as part of a bid to improve the economic opportunity for communities living in reasonable access of these rail services.
Lynne Milligan, Customer Services Director for ATW, said: "Working in partnership with our key stakeholders, we continue to make our timetable more convenient for our passengers, looking at how we can improve our service connections to the rest of the UK network and how we can make the most effective use of our fleet.
"We are looking forward to introducing a more regular service on the Cambrian and Heart of Wales lines which will improve the accessibility of public transport in the area and boost tourism.
"We would like to advise all our passengers, regular commuters and leisure travellers alike to check their travel plans for journeys from Sunday 17 May 2015 especially as some services have been retimed."
Further service information is also available by visiting www.arrivatrainswales.co.uk or telephoning National Rail Enquiries on 08457 48 49 50.
Real-time running information on all ATW services, including details of any service disruption, is also available at www.journeycheck.co.uk/arrivatrainswales