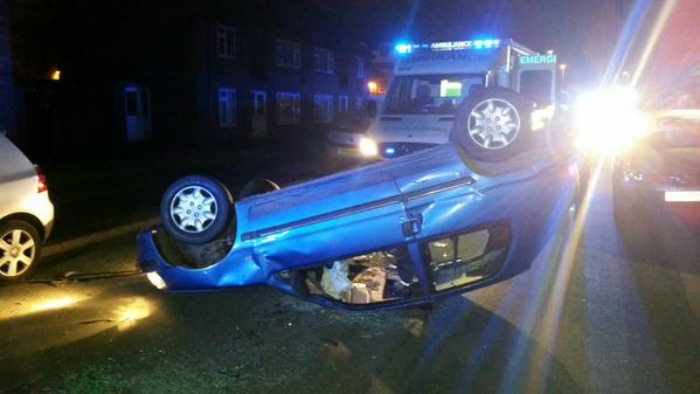 A driver is in custody after a car flipped over onto its roof in a crash on Davenport Avenue, Nantwich.
No other vehicles were involved in the incident which happened shortly before midnight last night (April 21).
The accident blocked the road while police cleared the wreckage.
Cheshire Police confirmed this morning that one person is in custody on suspicion on drink driving.
Davenport Avenue was cleared and re-opened in the early hours of this morning.
(Pic courtesy of Cheshire Police, via Twitter)