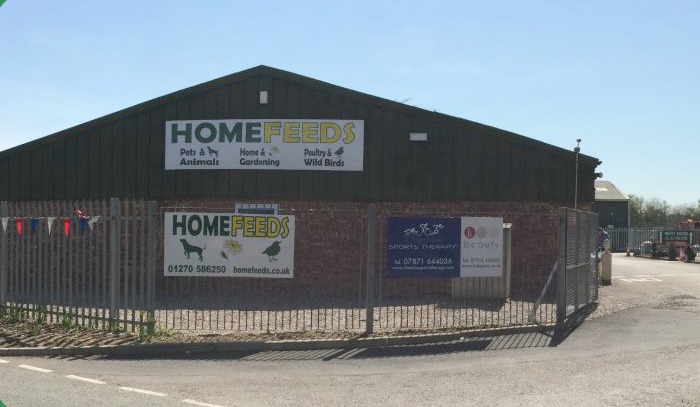 A horticultural supplier in South Cheshire has a new name after undergoing a major revamp.
Shavington-based Taylor's Choice has refurbished its shop, and relaunched under the new name Homefeeds, after 50 years in business.
The company delivers garden supplies, bird feed, pet and animal feeds and accessories.
Richard Taylor, Homefeeds managing director, said: "We took a long hard look at our business during 2014.
"We looked at what was selling well, what wasn't working and in some ways most importantly, what we really enjoyed doing.
"Our business has always been extremely successful, but we realised we needed to change if we wanted to secure another 50 years of consistent trading."
The company sold its wholesale business – Interhort – and redirected efforts into redesigning and refreshing their retail outlet on Gresty Lane.
"We felt the look and feel of the shop needed to change quite dramatically.
"We've lots of loyal customers, but we had to be honest with ourselves, our store needed to be modernised."
It took them four months to clear shelves of unpopular products, remove whole categories, and restock with new products.
New retail displays were installed and a new gardening and bird food section opened.
Homefeeds now offers large bags of pet and animal feed, bird feed and garden products, along with accessories and advice.
Store manager Jack Taylor added: "By offering the larger sized bags we can secure better deals with our suppliers.
"We can make sure we offer only the best possible value to our customers."
The family has sold horticultural products to trade and retail for more than 50 years, in a business that spans 4 generations.
It started in 1964 when the business was opened by gardening legend Percy Thrower.
(pic courtesy of www.homefeeds.co.uk)