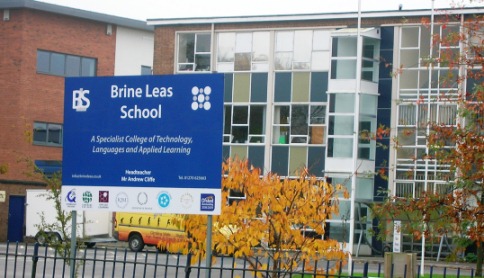 A Nantwich school is planning to convert to a Multi-Academy Trust – with the chance that other schools could join.
Brine Leas School, on Audlem Road, has told all parents of the proposal which is now out to consultation.
Headteacher Andrew Cliffe hopes becoming a MAT will encourage other schools in the town to join.
Named 'Nantwich Multi Academy Trust', it could see schools pool resources and provide a stronger education system.
A MAT in Nantwich would mean a number of schools working together, and could provide financial benefits such as shared services like payroll, HR or photocopying and printing services.
This could also extend to staffing and governors.
Mr Cliffe, who has written to all parents about the plan, said he was not sure if other schools in the town will decide to join.
"A number of schools have expressed an interest," he added.
"In the first instance we will convert as a single academy school in the Nantwich MAT, with the expectation that over time, other schools will join.
"The MAT will be reinforcing the direction the Nantwich Education Partnership (NEP) is travelling in with regards to promoting standards and training.
"We are looking to go sometime in the autumn subject to consultation, DFE approval and final go ahead from governors."
A MAT is 'one legal entity with one board', but all schools who join the trust would still have their own governors.
According to The Academies Commission, in large MATs governors "may be moved around schools within the chain" to help tackle issues such as capacity and develop the experience of governors.
Other advantages the Commission sees include a broader base for developing leaders, and new opportunities to build new primary/secondary curriculum models.
However, it also lists disadvantages if too many schools are included, such as insufficient leadership capacity to manage the challenge, more bureaucracy when new schools are added to the chain, and the core infrastructure becomes overstretched.
All parents of Brine Leas students have been written to explaining the initiative and invited to share their views.
To air your views, email [email protected], or or write to Chair of Governors, Brine Leas School, Audlem Road, Nantwich, CW57DY.
Closing date for views is June 15.