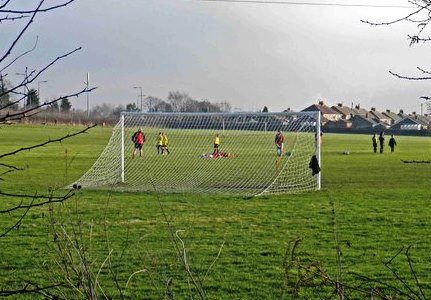 FC Semtex retained the Presidents Cup in the final Crewe Regional Sunday League match of the season.
But they had to do it the hard way on penalties against NHB, after a thrilling 3-3 after extra-time.
FC Semtex lead 2-0 at half time with goals from Malc Bostock and Billy Ledwards.
NHB fought back in the second half with goals from Andy Rogers and Pete Aidley.
Five minutes from time, FC Semtex thought they had won the game with a dramatic Danny Roberts header.
But NHB would not lie down, and they levelled again with seconds to spare through Jamie Ball to send the game into extra time.
Both sides had chances to win in extra time but it went to penalties.
And the FC Semtex keeper proved the hero, saving three penalties to win the game.