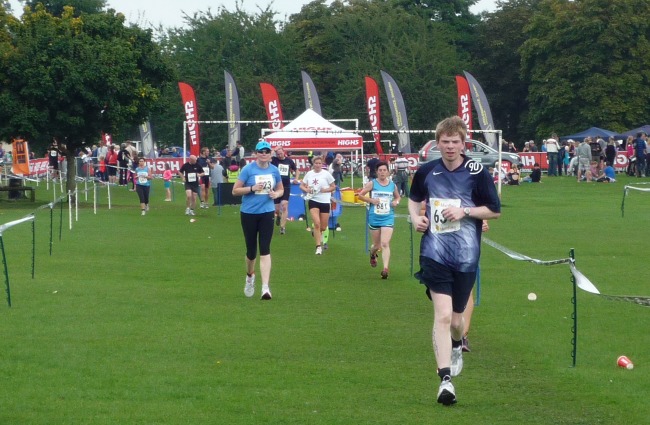 Nantwich will host the annual Cheshire Triathlon, with hundreds of participants expected to take part, writes Kirsty Rollings.
The annual event, which is aimed at all fitness levels and abilities, offers different intensity levels in races, including a fun race.
Robert Kidd, from Market Drayton, is taking part in his 23rd Cheshire Triathlon and professes his love for the event grows every year.
Robert, 67, said: "I first gained an interest in triathlons after marshalling at a few events over in Market Drayton.
"It was a very slow start, first building up my pace with running and then mastering the cycle and swim.
"I competed in my first race in 1993 and still have the t-shirt!"
He now competes in six to eight events a year including triathlons, 10k running races and cycling trials and admits the Cheshire Triathlon is one of his favourites.
"Once I had competed in my first triathlon I just wanted to do more and stumbled across the Cheshire Triathlon in Nantwich.
"It was the perfect location and everyone made you feel special just for being there.
"The outdoor pool is fantastic and my wife and I try to visit the town twice a week now for shopping or to use the leisure centre."
Meanwhile, Robert Evans, from Alsager, will be participating in his first triathlon this week.
A keen runner, he now puts his energy into training for the swimming and cycling aspect of the event.
After winning a lifetime membership with Everyday Sport and Recreation, 47-year-old Robert has been taking adult swimming lessons ready for the race.
He said: "I once thought I was okay at swimming, until I started taking adult swimming lessons.
"I had fooled myself into thinking it was just the breathing I had to work on and improve before taking on a triathlon challenge.
"I was wrong. Every stroke whether front crawl or butterfly, had a technique that I was soon to master."
The event, on Sunday May 31, begins with the swim in the only heated outdoor brine swimming pool in Great Britain, followed by a 12.4-mile cycle around the South Cheshire countryside, before returning to Barony Park for the run.
Race distances include:
Sprint: 500m swim – 20km cycle – 5km run
Super Sprint: 200m swim – 20km cycle – 2.5km run
Fun: 200m swim – 20km cycle – 2.5km run
Team Relay: 500m swim – 20km cycle – 5km run – one competitor for each leg.
Online entry is still available via the website – http://www.uktriathlon.co.uk/events/cheshire-triathlon/#race-day-info