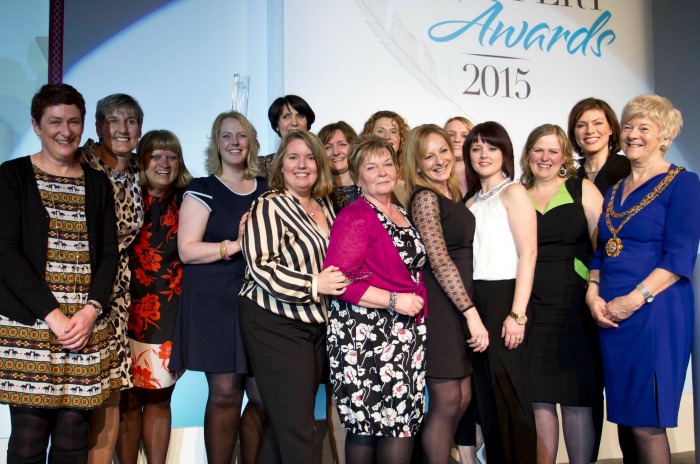 The maternity service at Leighton Hospital has been awarded a top rating by UNICEF and the World Health Organisation.
It follows a two-day assessment of the unit, and its neonatal and paediatric services.
Leighton Hospital has been officially named as a "UNICEF UK Baby Friendly Hospital" for the first time.
The programme aims to support breastfeeding and parent-infant relationships by working with public services to improve standards.
The programme is divided into three stages. Organisations need to complete audits and assessments at each stage.
Mid Cheshire Hospitals NHS Foundation Trust (MCHFT), which runs Leighton Hospital, achieved Stage One in 2010 and Stage Two in 2013.
Pam Cornwall, lead nurse and head of midwifery at MCHFT, said: "This is a phenomenal achievement.
"I would like to thank everyone within our maternity, neonatal and paediatric teams for their commitment to continually improving our services.
"It has been a fantastic few months for the maternity unit, having been named as midwifery service of the year by the Royal College of Midwives in March.
"There aren't many organisations in the UK who have achieved what we have, which means that local pregnant women and their families really do have a top class service available on their doorstep."
The unit was recently refurbished and offers birthing pools, mood lighting, en-suite facilities and private courtyards.
A new high-dependency area is available for specialised care during labour.