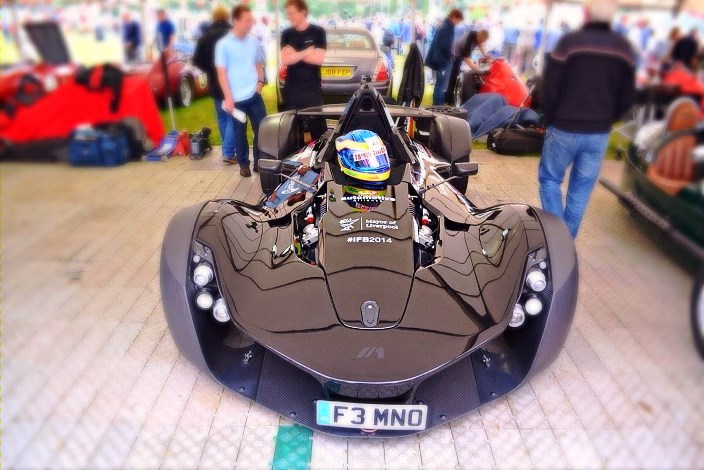 Cheshire resident Karl Gaskin has won the Cholmondeley Pageant of Power (CPOP) photography competition for 2015.
The winning shot of the BAC Mono was taken by Karl at CPOP 2014 during his first visit to the event.
And it beat stunning shots from across the country to be awarded first prize.
Karl, from Chester, said: "I usually like exploring abandoned buildings and taking photos within these, but I've always been into cars and CPOP proved to be full of photographic opportunities.
"I blurred the image around the car to draw it out of the surroundings, while allowing the viewer to still see the other visitors in the background.
"CPOP is an amazing day out and there really is something for everyone.
"My highlight was seeing the cars go around the track at high speed, which also makes for some great photos."
James Hall, event director, said: "Karl's photo really captured the excitement of the event, while focusing on a stunning car that always attracts a lot of attention.
"It's always interesting to see the impression the event has on people through the content they capture and we look forward to seeing what comes out of this year's event."
The eighth staging of CPOP opened yesterday (June 12) and runs today and tomorrow (June 13 and 14) in the grounds of Cholmondeley Castle, near Nantwich.
Highlights include American Muscle cars and Eighties supercars.
Bike legends Dougie Lampkin MBE and Sammy Miller MBE are also attending.
And tomorrow will see the world's only flying Vulcan take to the skies above Cholmondeley for its last ever flight in Cheshire.
The Red Bull Matadors will also be entertaining the crowd with an aerobatic display.
There is camping and live music from Tenors of Rock and the RPJ Band and hundreds of trade stands.
Further information and tickets visit www.cpop.co.uk
Adult tickets are priced from £30 with children's tickets starting from £5.