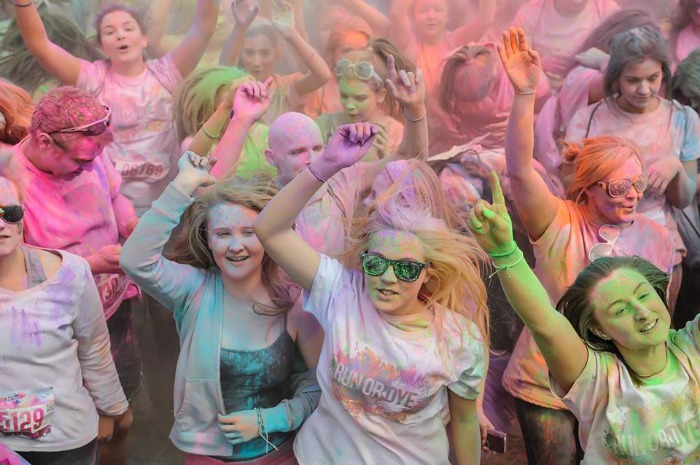 Run or Dye, the world's most colourful 5km, will be returning to Cheshire on Saturday June 27.
The colour-filled 5km run will take place in the grounds of Cholmondeley Castle, near Nantwich.
Runners of all ages and abilities will be taking part, with organisers hoping to top the 1,000 people who participated in 2014.
People can run, jog or walk to the finish line, getting covered head-to-toe in colour as they go.
Four Dye Zones throughout the route will ensure there's no getting away from the full-on brilliance of the most colourful 5km in the world.
Inspired by the ancient Hindu festival of Holi, also known as the 'Festival of Colours', Run or Dye gives runners, walkers and all speeds the chance to experience and celebrate the thrill of the festival.
Participants can run dressed in white or their favourite and most extravagant costumes.
As part of registration all participants will receive a goody bag with their white t-shirt, dye packs and more to get geared up.
After crossing the finish line, runners, and spectators, can celebrate in the world famous Dye Festival.
Organisers have also partnered with the Neuro Muscular Centre to help raise money for those in Cheshire and North West who suffer from muscular dystrophy.
For more details on the event visit www.runordye.co.uk