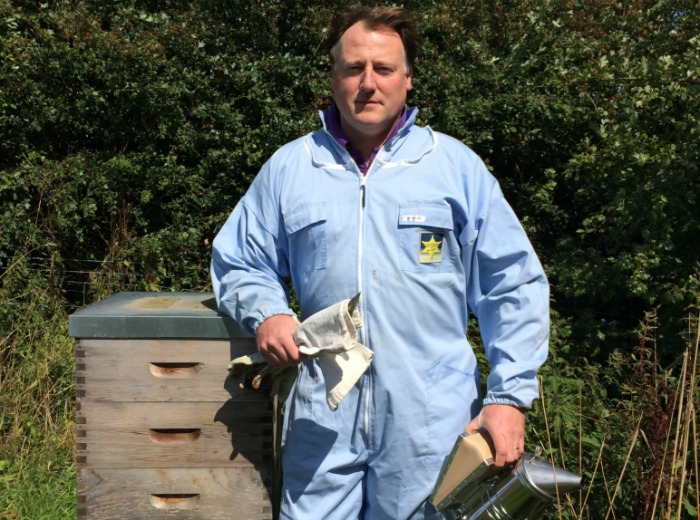 South Cheshire firm Haughton Honey has won a place in the final of the Great British Food Farm Produce Awards 2015.
The honey, made at Haughton near Nantwich, was named as one of ten short-listed products in the sweet preserves category of the awards, run by Great British Food Magazine.
Bee farmer Cris Reeves (pictured, above), who launched Haughton Honey last year, said: "We are absolutely thrilled to have been selected.
"We receive great feedback from our customers about how much they love Haughton Honey, but to be chosen for the shortlist of an award in a national magazine is just amazing.
"It's great exposure for the brand, and comes as we prepare to celebrate our first birthday."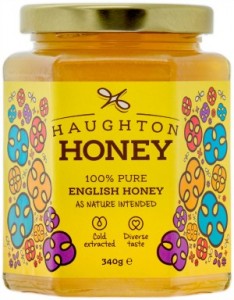 The honey, made by English bees and bottled by Haughton Honey at Radmore Farm, is probably the most unadulterated honey on the market, added Cris.
It features traces of dandelion, chestnut, lime, blackberry, clover and other wildflowers, and is cold extracted to protect natural enzymes and proteins.
Five pence from the sale of each jar is donated to the Bumblebee Conservation Trust to help protect bumblebees, and preserve and restore their habitats.
Tom Shingler, deputy editor of Great British Food Magazine, said: "We had a record-breaking 353 entries from 242 companies, making this the biggest awards yet. For us, provenance was a priority."
Cris, who has been a bee farmer for more than ten years, owns 300 hives.
Haughton Honey is sold in more than 60 stores, as well as being available direct to customers via its website www.haughtonhoney.com
Stockists include Walter Smith Fine Food at Bridgemere Garden World near Nantwich, the Gift Shop at Chester Cathedral, Tatton Park shop, and Cheerbrook Farm Shop, in Nantwich.
Winners of the Great British Food Farm Produce Awards 2015 will be announced on June 29.