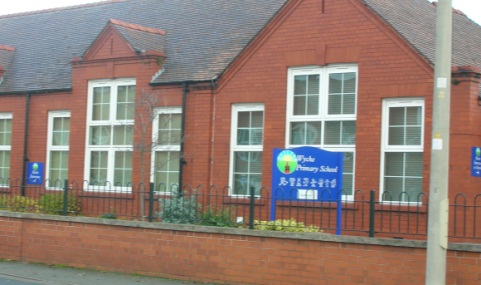 Wyche Primary School is to be renamed as Nantwich Primary Academy.
The new name is part of the re-branding of the Manor Road school after a failed Ofsted report 12 months ago.
The report meant the school needed to link up to an outstanding academy in Stoke-on-Trent, and consider how it would improve.
Governors and staff received hundreds of replies after asking parents, pupils, carers, staff and residents to pick from three potential new names.
Chair of governors Michelle Gauntlett said: "We were pleased to receive over 300 responses – this highlights how much our families and community really care about our school.
"The Governors and trust have agreed to honour the preferred choice from our consultation.
"The overwhelming preference for our new school name is Nantwich Primary Academy and the preferred uniform colour is navy."
The newly-named school will provide a new jumper or cardigan for every child from September which will show the new name, and a tie for every child in Key Stage Two.
There will be a 50% discount on an additional jumper/cardigan per child bought before September.
The school had a follow up visit from Ofsted last month which highlighted a series of improvements already made.
"We are pleased our hard work has been recognised and that we are now graded as 'Good' in many of the key judgement areas," added Ms Gauntlett.
"We will continue to work hard to provide children with the best education they deserve.
"We are very excited about the future of our school as Nantwich Primary Academy and look forward to working with St Bart's Academy Trust from 1st September 2015."