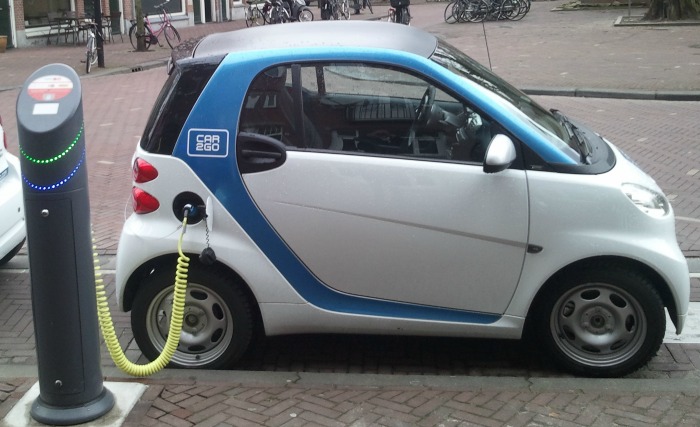 A Nantwich car park will soon be home to electric vehicle charging points.
It comes after Cheshire East Council secured a government grant to provide recharging points for road users.
The grant, from the Office for Low Emission Vehicles (Olev), will pay for six 50kv rapid charging units – two of which will be stationed at Love Lane car park in Nantwich.
The others will be at Congleton (Princess Street) and Wilmslow (South Drive).
Electric vehicle (EV) technology is relatively new but the number of electric vehicles in the UK has risen in the last two years from 3,500 in 2013 to 15,500 in 2014.
Experts believe this figure will grow rapidly.
One of the biggest barriers is the lack of a public charging network.
The new units on Love Lane will be operated by a third party.
They recharge a vehicle from 'empty' up to 80 per cent in 20 minutes.
The sites have been chosen as they are close to destination points such as supermarkets and coffee shops so drivers can wait for their vehicle to charge.
Cheshire East Council Leader Michael Jones said: "This is good news for the environment and for encouraging modern, greener transport to flourish.
"It is also about thinking and acting innovatively – and about putting our local residents first and tackling issues at their root.
"This project allows residents to take up new ultra-low-emission vehicle technology with assurance they will be able to recharge when away from home if needed.
"It's also a step towards cleaner air in our borough."
EV users will be able to check the status of the chargers using mobile phone apps or web links.
There are already 563 publicly-funded rapid charge points in the UK. These are the first in Cheshire East.
The council also secured funding for five 7kV 'fast charging' units.
These will be installed on council-owned sites so the authority can use EVs in its own fleet.
They have been installed at Macclesfield Town Hall, the council's headquarters at Westfields, Sandbach and Delamere House, Crewe.
There are also two fast chargers in the library car park, in Crewe, near the new Lifestyle Centre. These will be made available to the public.
(Pic under creative commons by Ludovic Hirlimann, display purposes only)