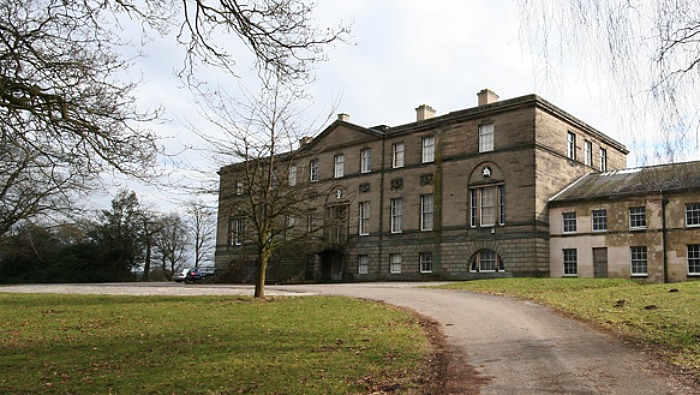 Historic Doddington Hall near Nantwich could be turned into a luxury hotel by owners, the Delves-Broughton family.
Plans submitted to Cheshire East include restoring and converting the grade 1 listed hall off the A51 into a 120-room hotel, creating 60 new jobs.
It would also include a restaurant, bars, function rooms, and integrating three cottages and stables into the scheme, as well as building a new bedroom accommodation annex with a new Spa leisure facility.
The ambitious project also looks to restore and refurbish the Grade I Delves Castle – Delves Tower and Delves Hall.
The owners say the "masterplan" aims to re-establish the 800-acre Doddington estate, which overlooks Doddington Pool.
"The aim is to stimulate sustainable business and leisure activity and to restore Doddington Hall and other significant buildings," it says.
It is aimed to make the estate self-supporting economically, bring back into use significant redundant buildings and sites, encourage new business and leisure activity on the estate, create new employment, and build new houses including affordable ones.
Cheshire East Council planners have recommended the plans for approval when it goes before the Strategic Planning Board next Wednesday, July 1.
In its report, the planning team says: "The economic benefits include creation of a new hotel business in the borough with associated employment as well as bringing direct and indirect economic benefits to the area including additional trade for local shops, businesses supply the hotel and its guests, tourist attractions, jobs in construction and economic benefits to the construction industry supply chain."
However, some have objected to the plans, including Doddington parish council and Hatherton & Walgherton parish council.
They say impact on traffic on the A51 and surrounding lanes is a safety concern, and that staging loud external events at a new venue could cause disruption.
Thirty other objections from nearby residents have also been lodged.
But Nantwich Civic Society has backed the application.
"After many years of neglect, this fine set of listed buildings, amid a listed landscape, is close to being restored," said the society.
"The conversion to a hotel is an obvious new use. The new hotel building and then Spa
building, benefit form the lower position and separation from the main building.
"It leaves the Hall clearly isolated from the new buildings, keeping its character in the landscape.
"It will also create 60 new full time jobs, which is a significant number and benefit."
(pic courtesy of Doddington Estate)