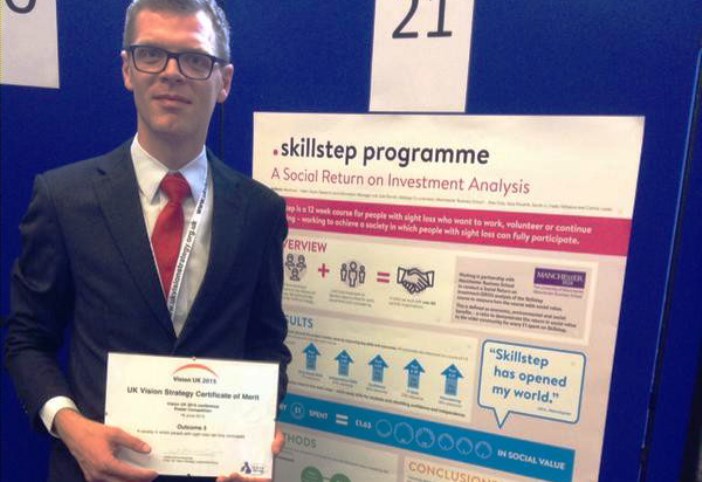 A Nantwich design firm has won a prestigious award at the UK Vision Conference in London.
JG Creative's work on a poster with partners Henshaws Society for the Blind landed them top prize in the poster category ahead of 24 other entries.
The poster aimed to visualise a research project to show how Henshaws are helping create "a society in which people with sight loss can fully participate".
JG Creative were up against big names in the industry, including RNIB, nationwide Universities, and Manchester Royal Eye Hospital.
The poster was based on a project Henshaws worked on with a group of MBA students from Manchester Business School.
Jo Grubb, owner and creative director at JG Creative in Nantwich, said: "We were absolutely thrilled to help Henshaws win this award.
"We believe wholeheartedly in accessible design and to win a competition where experts in this field were judging us based on those criteria reassures us we're leading the field in ensuring good design is for everyone."
Helen Doyle, research and information manager at Henshaws, said: "The brief for our poster was to showcase an example of a piece of work or project that demonstrated effective collaborative working to deliver the UK Vision Strategy.
"Jo absolutely understood what we were trying to convey and interpreted the project so brilliantly in the poster.
"We would like to thank everyone who worked on the project."
(Pic: JG Creative winning poster at UK Vision awards)