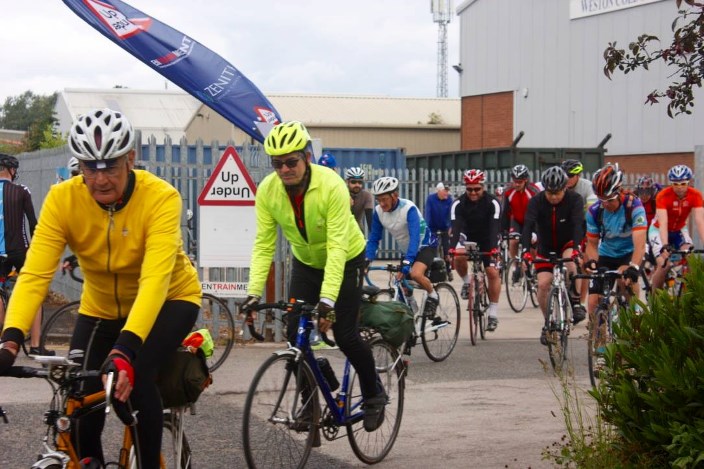 More than 150 people saddled up to raise money to improve the lives of local youngsters in South Cheshire.
The third annual 'Foundation Rides' event saw people tackling routes from the 20km Team Challenge up to 100 miles of the Tough Stuff with a crossing of the Horseshoe Pass near Llangollen.
The cyclists were riding in support of the Up and Under Foundation, a charity based in Crewe that works with schools, Scouts and other youth groups.
It aims to provide young people a chance to take part in "life-changing" adventures they would normally not afford.
Up and Under Foundation director Andy Fewtrell said: "So far this year we have filled funding gaps for several local schools, provided funds for a number of Scouts, supported the Cheshire Buddies and have plans for activities for the Cheshire Young Carers."
Money was raised via Foundation Rides through sponsorship, entry fees, match funding and a blind draw.
And the group hopes to raise more than £5,000.
This year, with support from Smarter Ways to Travel, they introduced the Team Challenge for groups of up to four riders with teams from local businesses including Return on Investment, Lifterz, Jones Sheridan and Ladies of Up and Under.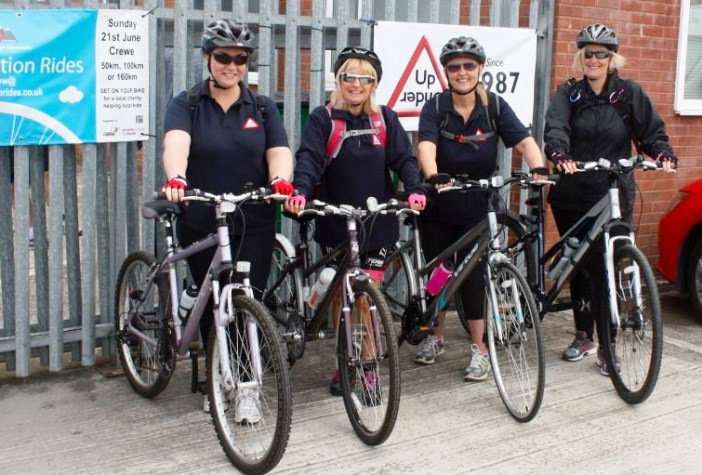 And the age range went from the youngest rider at 7 years old completing the 20km Team Challenge with his parents, up to 85-year-old John Dunn who completed the 100km Good Stuff along with several other 70+ year old riders.
Support came from local and national companies, including Nantwich-based Chatwins, CTC Healthcare, and JLT.
"We are really excited with the links we have within the local community and welcome enquiries for assistance from Schools and youth group leaders," added Andy.
To find out more or get involved, visit www.upandunderfoundation.org