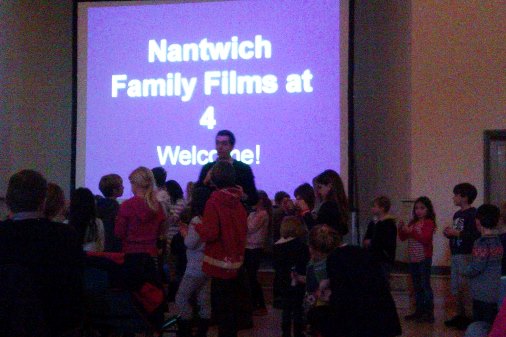 Wyche Primary and Nantwich Family Films @ 4 have teamed up in a bid to tackle the issue of bullying.
Bethan Crisfield, a volunteer from local cinema project Nantwich Family Films @ 4, has been working with year 5 pupils to produce short anti-bullying films.
Bullying is an ever-present problem not only in schools, but in colleges, universities, adult workplaces, and online.
Research conducted by The Anti-Bullying Alliance shows more than half of all children do not know how to get help if they themselves, or somebody they know is getting bullied.
Now Wyche Primary and Nantwich family Films @ 4 have been addressing this issue in a creative way.
Children have been making short films that deal with recognising, confronting, solving, preventing and beating bullying in schools.
They are raising awareness and working together to express and explore their creativity.
Natalie Reardon, class teacher at Wyche, said: "Wyche Primary and Nursery School enjoyed getting involved with a wider community project.
"The children thrived in the opportunity to share their strong views on anti-bullying through film making."
Some of the anti-bullying films made by the children will be shown at this month's Nantwich Family Films @ 4 screening on July 19.
Nantwich Family Films @ 4 is a community cinema project run by Nantwich Methodist Church, on Hospital Street.
The aim is to provide a low-cost alternative for families in the town to see family-friendly films, screened on the third Sunday of every month at 4pm.
Geoff Etherton, the project's co-ordinator, said: "It's a real pleasure to be able to work with Wyche Primary School.
"Bethan is working with the children in a really creative way, helping them to put forward their own ideas about how to address bullying, to learn more about the issue, and to see their own film on the big screen!"