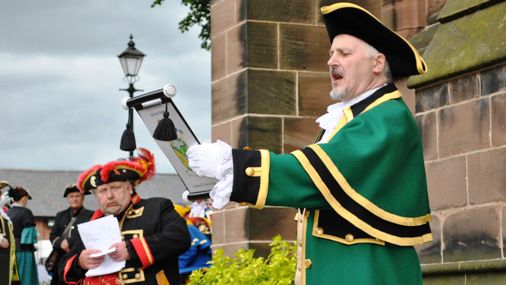 Nantwich has really got something to shout about – it is playing host again to the annual Town Crier Competition!
Now in its fourth year, the contest will take place on Saturday August 29 in the town centre during Nantwich`s famous farmers market.
The town criers from all over the country will arrive at about 10.30am by vintage bus and perform a short parade around the town square led by the police corp of drums.
Criers will then assemble at the church green where five judges will listen as they each carry out their proclamations and address spectators correctly when they are being delivered.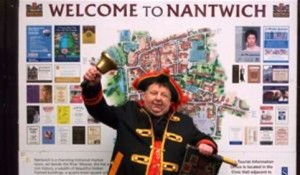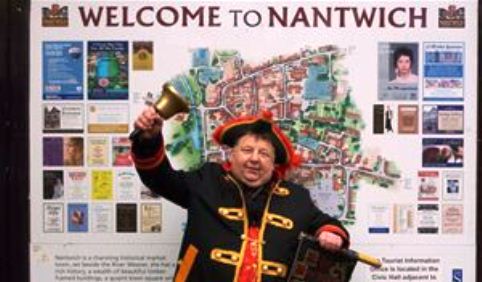 Nantwich Town Crier John Parsons (pictured, right), who is helping to organise the competition, said auctioneer Robert Stones, from Dickinson`s Real Deal and Bargain Hunt, will take part in the judging.
"There are 12 town criers from across the country attending including several lady town criers!" added John, who has been Nantwich's Town Crier since 2011.
"It is a fantastic spectacle of colour and pageantry and it is absolutely free!"
This year, the competition will be raising funds for Leukemia and Lymphoma Research and the Royal British
Legion Poppy Appeal.