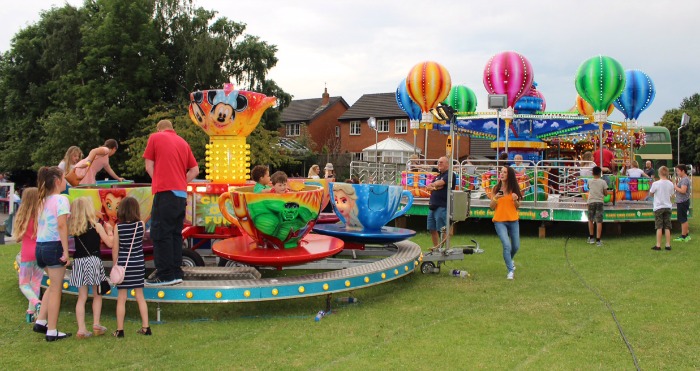 Hundreds of people flocked to Shavington Primary School field for the annual Summer Festival, writes Kirsty Rollings.
Organised by the Parents and School Association (PSA), the festival offered food, music, stalls and fairground rides.
Riding the field on retro green bus, labelled as heading to 'Shavington' became a hit among the younger attendees of the festival, with all proceeds going back into the PSA.
People enjoyed the sizzling BBQ in the early evening, while roaming the games stalls and trying their luck at Hook A Duck, Splat The Rat and Neuf Guns.
The latter, organised by 8-year-old Jacob, who provided the Nerf Guns Stall, was for participants to compete in trying to hit the target to gain the highest score.
Jacob, of Shavington Primary School, said: "I came up with the idea for the stall, where everybody has a go at hitting the targets and the person who gets the highest score wins their own Nerf Gun."
As the evening progressed, local band Flameproof, took to the Blitz Stage to provide music and entertainment.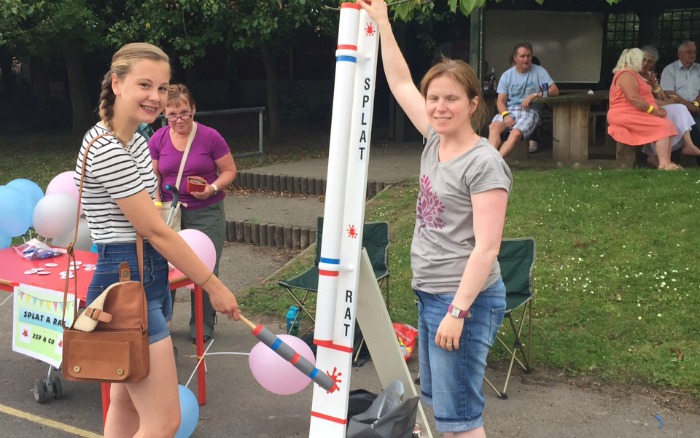 The evening ended with an expected impressive display of fireworks, provided by Blitz Fireworks.
Chairperson of Shavington PSA, Nicola Cooper, said: "This has been a great success.
"It's wonderful that people for, the school and community have come to helped us for raising enemy fro the school.
"Any funds that are raised will go back into the PSA and will help to raise money for more iPads and technology for the children."
(Words and pictures by Kirsty Rollings)