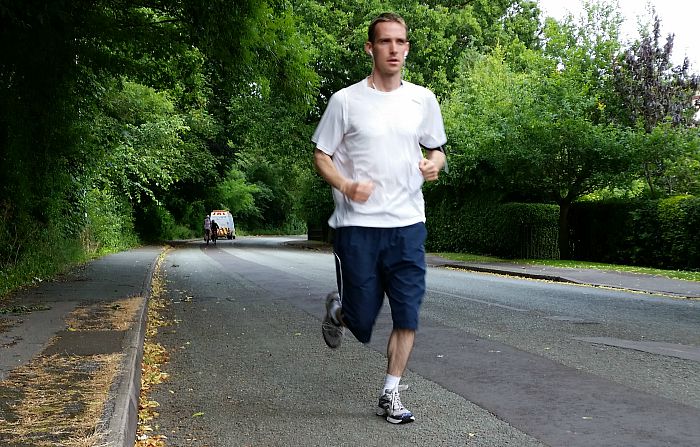 A Stapeley man is tackling a gruelling 10 marathons in 10 days – in honour of his dad who died of leukaemia.
Paul Dean, 35, will pound the streets from Skegness all the way to Llandudno to raise money for Leukaemia Research.
Childminder Paul, who has lived in Nantwich all his life, also lost two close friends to the disease.
He will start the challenge on July 29 I'll be running 10 marathons in 10 days from Skegness to Llandudno to raise money for Leukaemia Research.
The avid Nantwich Town fan, who lives with wife Stephanie and daughter Molly, said: "I lost my dad David to leukaemia in 2006.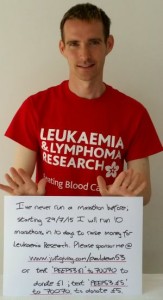 "My childhood friend Mark and another friend Will also both died of the disease, so I wanted to do something in their memory.
"A few years ago I cycled from Skegness to Llandudno with my friend Dave.
"I had initially wanted to cycle from John O'Groats to Lands End, but time and fitness limitations meant that we chose a shorter journey.
"Skegness to Llandudno ended up being the route because it was still a reasonable challenge for us, and we wanted to start and finish in the sea!
"I've had the idea to run the route for a few years, it's just taken a bit of time to put everything into place."
Paul is hoping his 10 marathons in 10 days will raise £10,000.
"It looks like we're going to fall well short of £10000, but it would be nice to raise more than we did last time, which was £2,500.
"I'm trying to be philosophical about the amount raised, any amount is more than if I didn't do anything!"
You can help out by donating via Paul's justgiving page, https://www.justgiving.com/pauldean53