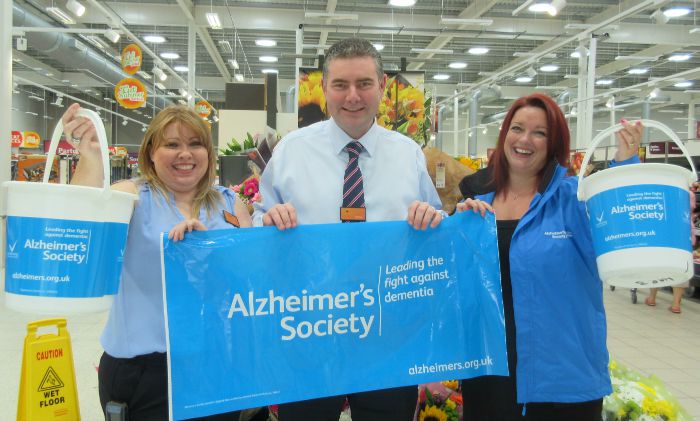 Staff at Sainsbury's in Nantwich will be raising money for the Alzheimer's Society as their new charity of the year.
The choice was made following a vote both on-line and in the store for the three short-listed charities.
Staff and customers at the Middlewich Road store will be engaged in a number of fundraising activities throughout the year.
Lindsey Tilston-Jones, spokesperson for the Alzheimer's Society, said: "We are absolutely thrilled to have been chosen as Sainsbury's Charity of the Year.
"We are looking forward to the work we can do for the community by having the facility offered to us at the store.
"In addition, we will be able to raise money for the charity with the support of the store."