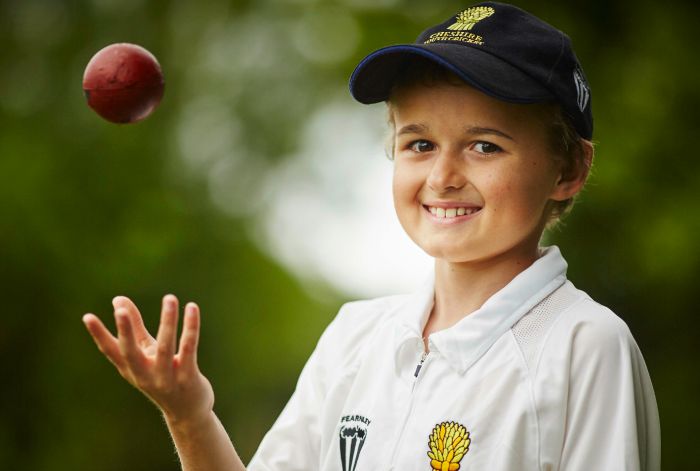 A pupil from Sound and District Primary School is one of the youngest this year to be selected to play cricket for Cheshire under 11s.
Ten-year-old Ben Wright is a year younger than most of his team mates.
But he proved himself to be one of the best young cricketers in the county after impressing selectors during a lengthy process starting back in September.
Ben was one of just 28 selected from 450 hopefuls.
The 28 players form two teams – the county team, where Ben has a place – and the development team.
As an off-spin bowler, he's already earned his place on the team by taking four wickets against Lancashire.
Cheshire county coach Gareth Moorhouse said: "We're still checking the records but we think Ben is the first 10-year-old to take a hat-trick for Cheshire – certainly in the last 15 years."
Ben started playing cricket for the Aston team where his dad, Derek, is a coach.
Derek said: "Ben was just six when he started playing.
"At first we trained him as a medium fast bowler but because he's quite small we moved to spin bowling which he took to like a duck to water!"
As part of Cheshire's under-11s squad Ben will face Wales, Nottinghamshire and Yorkshire in fixtures over the summer.
The team will round off the season by playing over six days at the Festival of Cricket in Taunton where they'll face a team from Dubai along with Cornwall, Buckinghamshire, Kent, Surrey and Lancashire.
Headteacher at Sound Primary Jo Gundy said: "Ben has a real talent and we're extremely proud of his achievements at such a young age."