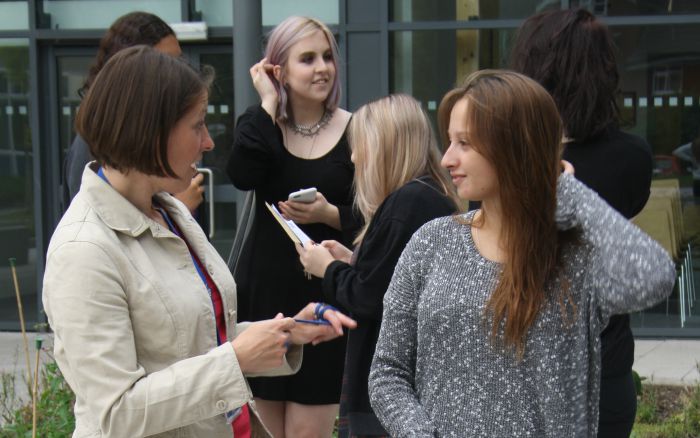 A level students at Brine Leas in Nantwich have achieved the school's best ever results.
Many students have surpassed their target grades, with some moving on to study a wide range of courses at top universities.
Individual results include Will Cooper with 3 A*s and 1 A, Marcus Page 3 A*s and 1 A , Elliot Ross 2 A*s and 1 A, David Williamson 4 A* and 1 A, Amber Page 1 A*and 2 As, Alice Simmons 3 As, Cecily Hadrill 1 A* and 2 As, Megan Fiddy 2 A at A Level and 3 Distinction *s in BTEC, Matthew Hughes 2 A*s and 2 As, Katie Birchall 1 A*and 3 As, Eve Parry 1 A* and 2 As.
Overall, 34% of students were awarded A* or A, 54% achieved A* to B, 86% received A* to C and virtually 100% A* to E.
The EPQ (Extended Project Qualification) results were 100% A* to C.
Some students have decided to begin apprenticeships or to go straight into employment.
The destinations this year are many and varied, but appropriate – including the Russell group universities, Landrover Jaguar, Bentley, Durham University and a London Drama School.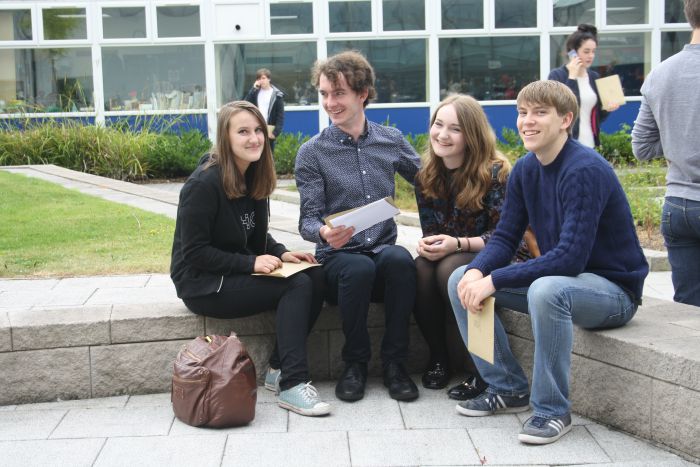 Brine Leas headteacher Andrew Cliffe said: "There are some fantastic success stories, whether it is those gaining vocational qualifications or those going down the more traditional A level route.
"During the year they have also taken full advantage of the enrichment opportunities on offer – work experience, charity fund raising and EPQ are just examples – at BL6 to prepare themselves for the next stage of their lives.
"We hope students will fulfil their potential; whatever grade or qualification that may represent – be that 5 top grade A levels or simply gaining sufficient qualifications to progress to their desired next step.
"Staff and students, with the support of their families, have worked really hard and deserve their success.
"Congratulations go to staff, students and their families."