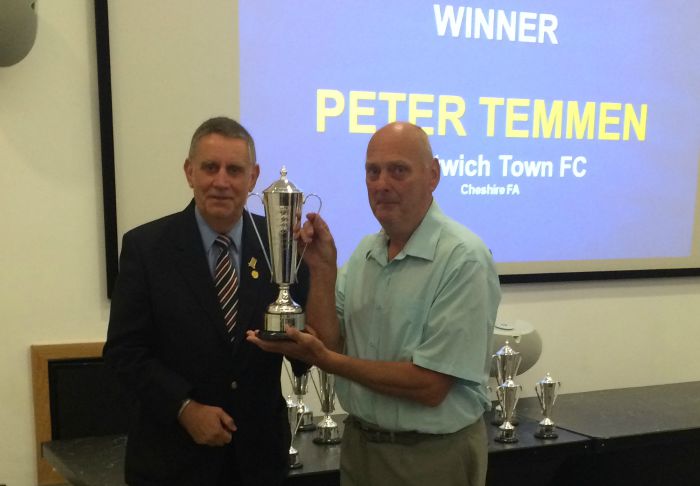 Nantwich Town groundsman Pete Temmen has been awarded the Evo-Stik Northern Premier League Groundsman of the Year by the FA.
Pete was presented with the award at a high profile event held at St Georges Park, the home of England's national teams in Staffordshire.
He overcame strong competition from Newcastle Town, Witton Albion, Loughborough Dynamo and Stocksbridge Steel.
Pete also came highly recommended in The National Awards, the only representative of the NPL to make the national winners list this year.
Tony Davison, chairman of Nantwich Town, said: "This is a fantastic achievement for Pete.
"It confirms his position as the number one in our league and one of the top groundsmen in non-League football in the whole of the UK.
"Over the past year, Pete has had several plaudits from visiting teams, including Nigel Clough from Sheffield Utd.
"This award is well deserved. He has prepared one of the best pitches in the UK and now has formal recognition from the FA for his achievement.
"It was a pleasure to see Pete presented with the award.
"I know he is delighted and extremely proud to receive the recognition of his peers."