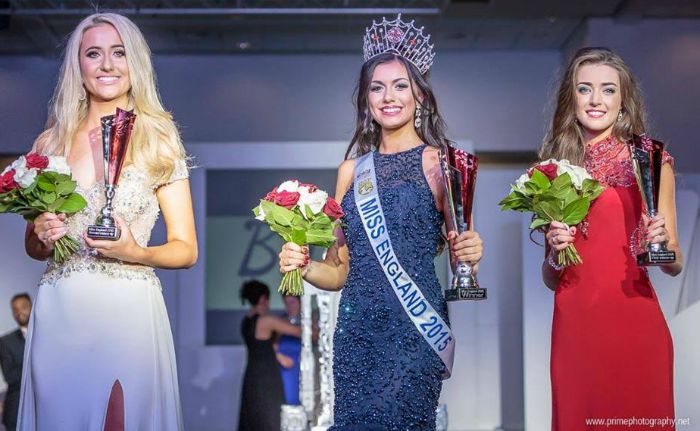 South Cheshire girl Natasha Hemmings has been crowned Miss England 2015.
The 19-year-old former Weston Primary School pupil won the coveted title at the national event in Coventry.
It's the first time a contestant from Cheshire has won the national title in 45 years.
Her family, from Wychwood Park, near Nantwich, travelled to watch her compete on Friday night (August 14).
Natasha, a first year English Literatire student at Nottingham University, beat 50 other finalists to win the title at the final.
She wowed the judges with other talents such as being a classically trained singer at the Royal Junior Northern College of Music.
"We still cannot quite believe it," said her mum Kirston.
"There has not been a Miss England from the North of England for seven years. It looks as though there has not been a Miss England from Cheshire since 1970!"
Natasha will now represent England in the Miss World competition in China in December.
"This is very exciting indeed!" added Kirston.
Miss Nottingham Rebecca Drysdale and Miss Cheltenham Sophie Smith were named the runners up.
A spokesperson for Miss England competition said: "It was an amazing night!
"Each of our contestants did amazing, thank you to each and every one of you!
"But congratulations to the new Miss England 2015 – Miss Cheshire Natasha Hemmings."
(pictures courtesy of Simon Giddings and www.missenglandinfo.net)