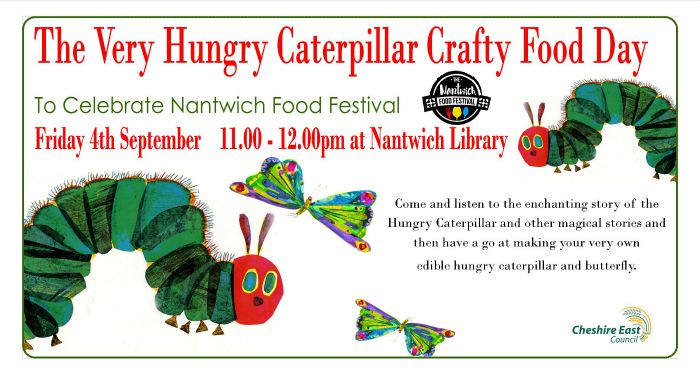 Four summer fun workshops are to be held at Nantwich Library for youngsters in the town.
They will start on Monday August 24, with The Wild Roadshow, 10am to 11am, for youngsters aged 4 and above. £2 per person.
On Tuesday August 25, there will be a drama workshop, £1, 11am to 12pm, for aged six and above.
On Thursday August 27, there will be a creative writers workshop, £2, 10.30am-12pm, six and above.
And on Friday September 4, The Very Hungry Caterpillar is a free workshop, 11am-12pm, for pre-schoolers, held as part of Nantwich Food Festival.
There are tickets available for collection from Nantwich Library.
For further information contact the library on Beam Street on 01270 375360.