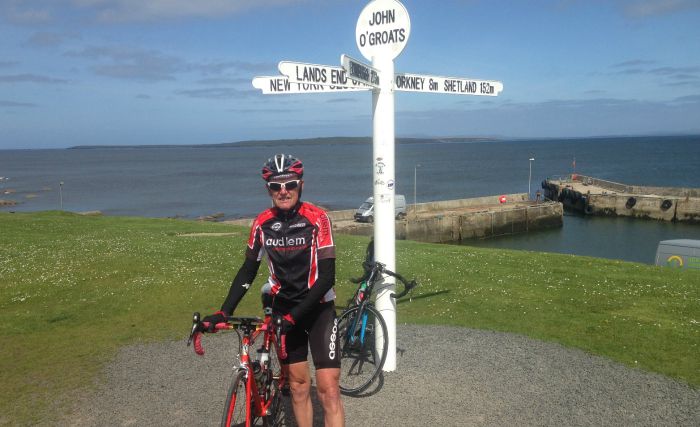 A South Cheshire cyclist has pedalled a staggering 4,000 miles in a Tour of Britain coastal ride challenge.
Eric Wilkinson, a member of Audlem Cycling Club, completed the ride unsupported in just 44 days at an average 90 miles per day.
It was the biggest challenge of the 66-year-old's extensive cycling experience.
Eric had previously undertaken events in the French Alps, Pyrenees, Dolomites, Swiss Alps, Spain and Italy.
He also did Land's End to John O'Groats several years ago.
"To put this into perspective – this ride is equivalent to riding four Land's End to John O'Groats 'back to back' – so it was a genuine personal challenge," said Eric.
Eric's challenge was to follow the coastline as closely as possible on each day, together with booking 43 bed and breakfast places!
"One interesting feature was the use of ferries to cross major rivers such as the Mersey, Clyde, Tyne, Harwich estuary and Thames," he added.
"Ferries were used to cross to Isle of Wight, and after riding across the Island back onto the mainland.
"Likewise in Scotland from Mallaig to the Isle of Sky, I then rode 'up' the Island to cross the 'new' bridge at the Kyle of Lockalsh back onto the mainland. In total 14 ferry crossings were used."
Eric's baggage weighed just 4.5kg for the six weeks – which included a change of shirt, shorts, socks and footwear for evenings, with limited toiletries and tools.
He started from Chester heading to the Mersey ferry on the first of 356 river crossings, and cycled the country clockwise.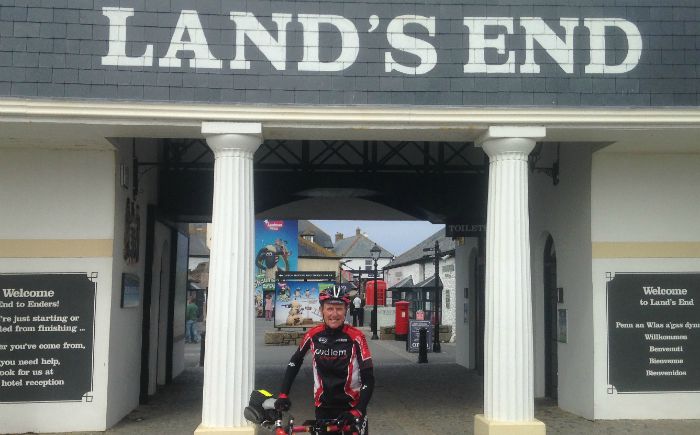 On such events one inevitably experiences unusual situations and meet interesting people.
And during his adventures he met unique characters, including a man from Wrexham who'd had both knees replaced, and a lady from Holland touring Britain by towing a cart behind her for her dog.
Eric also had to cope with road blocks, diversions, closed bridges, missed ferries and unseasonable weather during his journey.
He also suffered eight punctures, three new tyres, replacement bottom bracket bearings, brake blocks, rear gear jockey wheels and cable.
He travelled 3,960 miles, at 92.2 miles per day, cycling an average of 6-7 hours a day, with 356 river crossings.
He also lost 10% of hid body weight in the challenge.