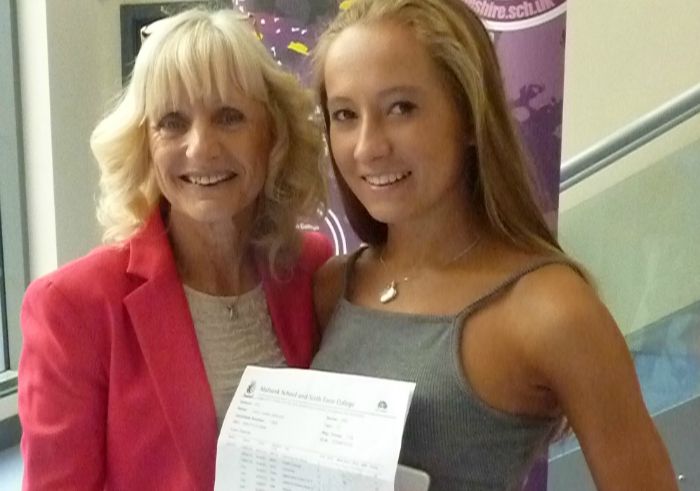 Delighted students and parents at Malbank School in Nantwich are sporting big smiles after more great GCSE results.
81% of all year 11 students gained a C or above in English – significantly above national results.
And they recorded strong results in Additional Maths (100% A*–C), Computing (95% A*-C), ICT (93% A*-C), Art Graphics (100% A*-C) and Electronics (89% A*-C).
Other subjects gained A*-C pass rates of over 80% including Physics, Chemistry, Biology, RE, Art, Performing Arts, Music and PE.
Head of Upper School Mr Symms said: "I am really proud of what our students have achieved both in terms of their attainment grades and the progress they've made since joining Malbank.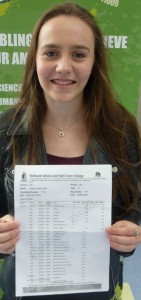 "We are delighted for students like Sophie Smith who gained 7 A*s and 2 As, and Matthew Astbury (pictured below with mum) who bagged 5 A*s and 4 As, and William O'Neill who achieved 6A*s and 3As.
"As did Olivia Moorcroft, Hayley Armstrong, Cara Gibbons, Tom Hood, Amy Tomlinson and Edward Williamson, who earned A*s and As across the board.
"There are many more who worked incredibly hard and are deservedly very proud of their results."
Jeanette Walker, Malbank headteacher, added: "We are equally delighted with the high levels of progress for students of all abilities.
"Some of the most pleasing results have been gained by students who joined our Nurture Group five years ago and have absolutely flourished.
"Twenty-six of our students have made an amazing 5 or 6 levels of progress in Maths and/or English."
Chair of Governors Geoff Watts said: "With these results, it's not surprising so many of our students have chosen to continue their studies in Malbank Sixth Form College and we look forward to welcoming them back next week."