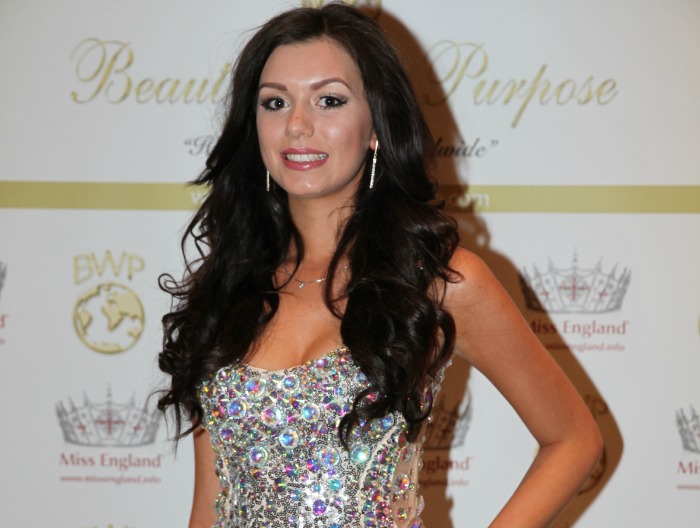 South Cheshire teenager Natasha Hemmings is back in the gym – just days after scooping the Miss England title, writes Sara Royle.
And the 19-year-old is now looking forward to what her new role is going to bring – including vying for the Miss World title in China in December.
The youngster, a former Weston Primary School pupil, has had to intermit for a year from her Nottingham University course so she can meet all her Miss England commitments.
And that means she's already back in the gym to stay in shape – as well as learning Mandarin Chinese before December!
"Getting in the gym [for Miss World] is quite important," Natasha tells Nantwichnews.
"The hopefuls are going to be trained by the Royal Marines!" she adds.
Natasha, a classically trained singer, will also be "learning a new song" for the Miss World competition and is hoping to "learn a bit of Mandarin" to represent England as best she can.
Her charity work will remain a focus in the lead up to Miss World, and she is organising a charity ball as well as searching for an "overlooked" charity that she feels deserves attention.
Natasha is also in demand around the country, and she's already been asked to be a judge at the Miss Wigan competition.
She says she'll be looking for "the girl who has the qualities that are at the heart of Miss England".
"I'm looking for a charitable girl," Natasha says.
"She needs to know what the issues are around that area, what the people need and what they're looking for."
For her own Miss World campaign, Natasha says she needs to be thinking about the international audience, and will be seeking to garner the attention of "national press" as well as local.
"The judges are watching what you do as an ambassador in your country," adds Natasha.
"Miss World is looking at you to represent the world.
"There's a lot more pressure and a lot more expected of you every time you step out into the public eye."
Despite the pressure, Natasha is taking the victory in her stride.
"It is a full-time job.
"I've got a lot of things planned that I want to do, like the charity ball and also going around different areas of the country and seeing everything that is special about England."