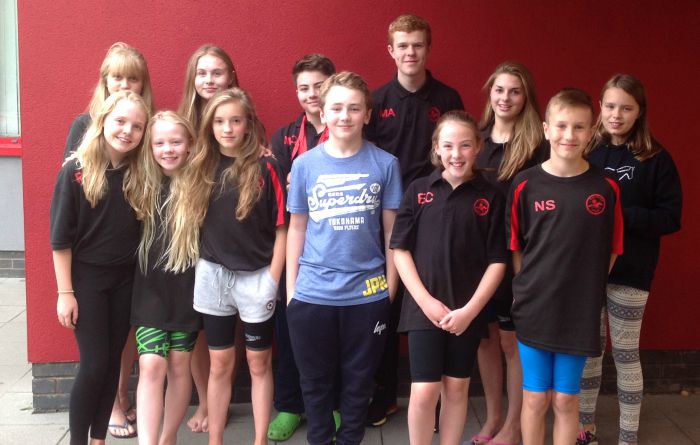 Fourteen Nantwich Seals swimmers achieved 49 personal bests and a series of top positions.
The youngsters performed brilliantly at Stoke-on-Trent in the Cosaccs Grade B Open Meet – one of the first open meetings of the new season.
Between them, the team produced 49 personal bests out of 69 races, and 16 positions in the top three.
The swimmers were Becky Emeny, Ellie Frampton, Max Austin, Cameron Thompson, Mattie Currie, Ellie Edwards, Katie Woodbridge, Emma Currie, Nathan Still, Olivia Postlethwaite, Rosie Hannan, Harvey Zwijen, Scarlett Lacey and Ellie Stretch.
A Nantwich Seals club spokesperson said: "The results show just how hard they have worked, producing such great results at the start of the swimming season.
"Hopefully, they will produce the same brilliant results and more for future galas."