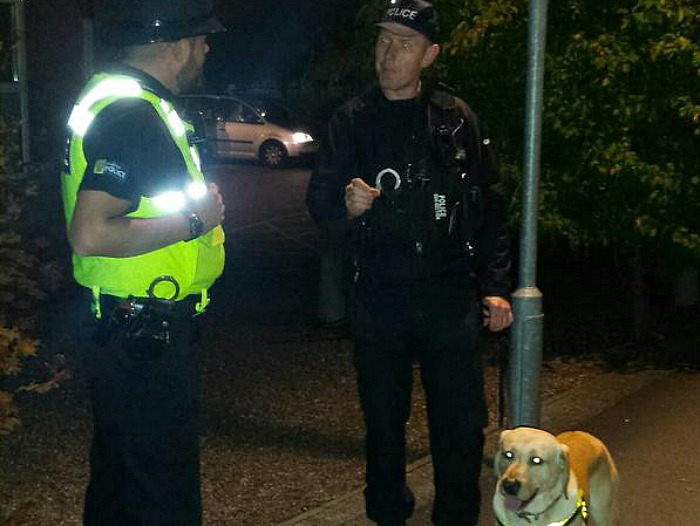 Police in Nantwich have hailed an operation to target drug users in the town as a major success – without making a single arrest.
Eight officers teamed up with Cheshire Police's passive drugs dog for Operation Taro, which was carried out on a busy 'student night' in the town last night (September 29)
Of the hundreds of revellers checked over by drugs dog Reggie, there were three indications of drugs.
Sgt Ian Bennett, who led the operation, said: "Those indications turned out to be negative, but the success is the presence we have and the fact the message gets about.
"If you are coming to Nantwich with drugs, you are likely to get caught."
He said the operation was held on Tuesday to spread the word to new students in the area.
And he said the team is likely to carry out similar operations on Tuesdays, Fridays and Saturdays in Nantwich in the run up to Christmas.
"Tuesday is student night so a lot of people, who are not from Cheshire originally, come into the town.
"We don't want them to think just because they don't reside or have links here they can get away with using drugs."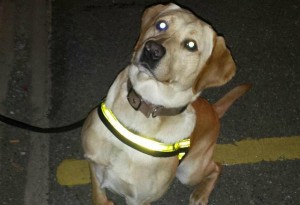 Reggie was used to inspect revellers queuing up outside nightclubs like The Studio and outside pubs as students leave for the clubs.
"Using a drugs dog like Reggie allows us, under Home Office laws, to stop and search people if Reggie makes an indication there could be drugs present," added Sgt Bennett.
"All in all it was successful.
"We didn't make any arrests and it will have an impact, showing students there will be a strong police presence on some of these nights.
"It's prevention rather than a cure, and it will help keep Nantwich clean and reduce other crime related to drugs."