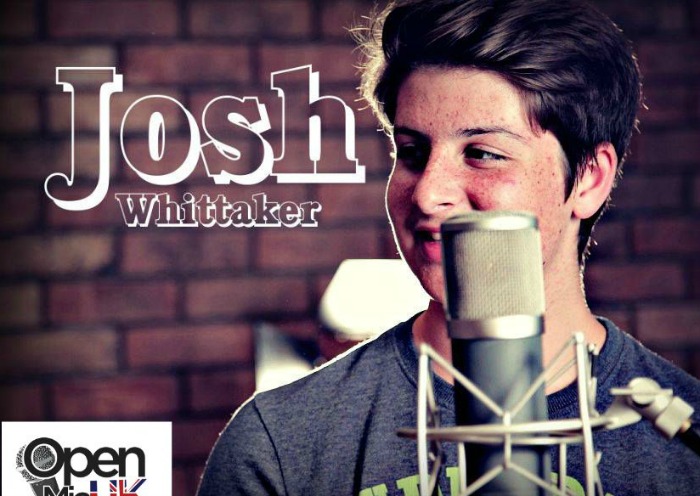 A 15-year-old Nantwich student who competed in the final of Open Mic UK, is returning to the competition – as a guest performer!
Josh Whittaker impressed judges so much last year he has been invited back to be their Guest Act at the 2015 regional final.
It crowns an amazing 12 months for the teenager since he made it through to the grand final of last year's show.
"Since the whole Open Mic experience I've had so many opportunities to perform," said the Liverpool Institute of Performing Arts student.
"I've done charity fundraisers – one event for Alder Hey Hospital raised over £30,000 – I now have two residencies at The Cheshire Cat and Street Nantwich.
"I've sung at weddings, private parties and festivals, it's just amazing.
"The support from the local community has been fantastic."
Josh is also getting gigs further afield, and in the summer he was scouted by Open Mic UK partner ChartHouse Music – a London-based studio.
They invited him onto their artist development programme.
Sassy, from ChartHouse, said:  "Josh's voice was the first thing that caught our attention, youth aside his voice is strong, rich and above all incredible.
"Upon meeting him we were blown away even more.  His passion and dedication where his music is concerned and his drive to write his own material and further a lasting career was clear to see.
"His voice alone is good enough for him to be a success but it's his work ethic and lovely personality that solidified it for us here at ChartHouse."
The biggest step for Josh was writing and recording his first single "I Got Soul" at Astar Studios.
He used the recording studio time he won during Open Mic 2014 and it will soon be uploaded onto iTunes and his next song is nearly complete.
"It feels fantastic to be singing something I've created, it's so different performing your own material," he added.
Josh will perform "I Got Soul" when he takes the stage for Open Mic UK 2015 this Sunday (October 4).
Chris Grayston, head of Future Music, the company behind Open Mic UK, said: "It's always such a privilege and so rewarding to see previous competition acts go on and develop their music careers, so we are very pleased to have Josh back to perform and continue to play a part in his journey!"
You can follow Josh on Facebook at www.facebook.com/joshwhittakermusic or
Twitter www.twitter.com/JoshWhittMusic