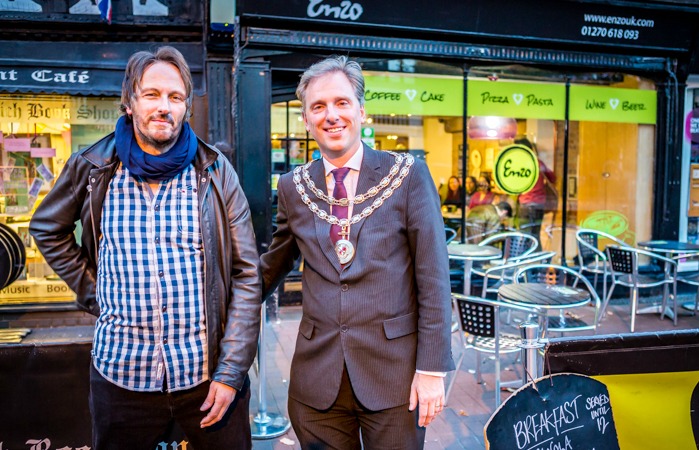 The 2015 Words and Music Festival was launched in a blaze of tasty pizza and foot-tapping tunes at Enzo last night (October 12)
The coffee shop on Nantwich town square hosted festival organisers, dignatories, performers, local media and friends and family for the launch.
Organiser Nigel Stonier said the festival, set to last six days, would be the biggest and best since its launch in 2008.
Musician and producer Nigel teamed up with Cheshire Sinfonia conductor Clare Smith and acclaimed singer/songwriter Thea Gilmore to launch the event.
They wanted to develop a festival which brought the type of music, poetry, literature and theatre into Nantwich which would not normally be seen.
And its popularity has grown, firmly establishing itself on the circuit of festivals which adorns the town each year.
Mayor of Nantwich Cllr Andrew Martin was present to officially launch the festival.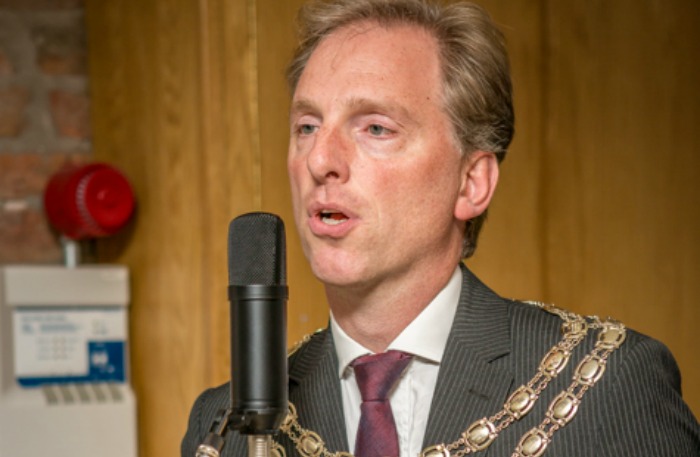 He said: "I had a look back at all the artists that the festival has enjoyed over the last few years, and again as a town we punch above our weight.
"The reason the town is so successful is because of all the time and effort people like Nigel devote to putting on events like this.
"I would like to thank all the organisers for putting on this event.
"I'm looking forward to watching some of the artists and sure it's going to be a fantastic week."
Nigel Stonier added: "The town council has to be thanked for all its help in promoting the event around the town.
"Over the next seven days we have 122 musicians and 19 poets performing in Nantwich.
"We aspired to bring to Nantwich an event which celebrated original words and music – great song-writing, great lyrics, great poetry and great performers.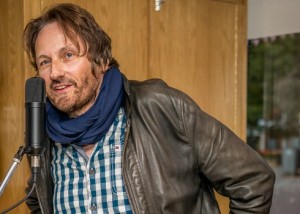 "We also want to make it about the town as well, and as a result always try to put on performances in key buildings in Nantwich to keep it original and a little bit quirky.
"We keep the independent spirit and artistic control of the festival so we never chase corporate sponsorship.
"We have a fantastic team of volunteers and many many key supporters who help us, and without them it would not happen."
Big names performing this week include Barbara Dickson, The Christians, The Magic Numbers, Frazey Ford and many others.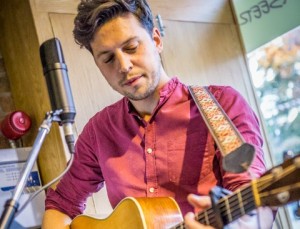 Performers lured to the town in the past include Athlete, Tim Burgess, The Lightning Seeds, Mike Scott, John Cooper Clarke, Simon Armitage, John Bramwell (I Am Kloot), Mary Gauthier, Stuart Maconie, The Wonder Stuff, Mark Radcliffe, 'Whispering' Bob Harris, Fyfe Dangerfield (Guillemots), Eliza Carthy, Martin Simpson, Rod Clements and poet Don Paterson.
This year's festival received a grant of £750 from Nantwich Town Council.
For a full list of performers and venues this week, visit www.wordsnmusicfestival.com
(Pictures courtesy of Paul Compton of PDphotography)