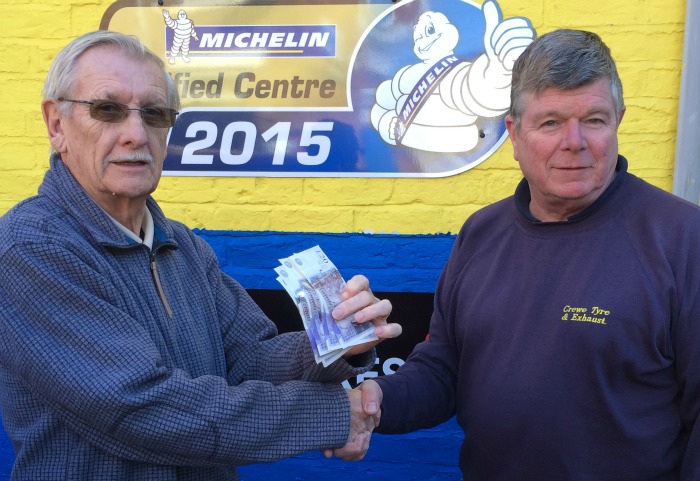 A Wybunbury man has won £100 of free tyres in a competition to celebrate a company's 30th anniversary.
Crewe Tyre & Exhaust is staging the competition until today (October 15).
The latest winner is Mr Jackson.
Crewe Tyre & Exhaust was set up in 1985 by proprietor Eric Harrison.
A spokesman said: "We are proud to say we are still a family-run, independent company serving the people of the Crewe & Nantwich area."
The competition is running from September through to October 15, so there is still a chance to win £100 of the price of your tyres.
For more information, visit http://www.crewetyres.co.uk/news/win-100-off-the-cost-of-your-tyres/