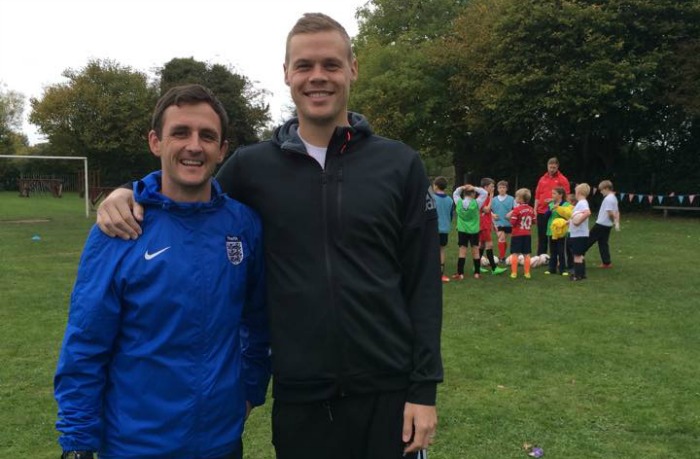 Premier League star Ryan Shawcross took time out from his Stoke City schedule to train with Nantwich youngsters.
The England international took part in training with pupils at Sound and District Primary School.
Stoke City captain Shawcross was joined by FA coach Andy Somers for the special visit, organised by Sportscape.
A spokesman at the school said: "It was a very exciting day at Sound and District Primary having Ryan Shawcross and FA Coach Andy Somers along to coach the school football team.
"Everyone had a brilliant time and lots of new skills have been learnt.
"Let's hope they put them into practice in their matches!"
(pics courtesy of Sound and District Primary)