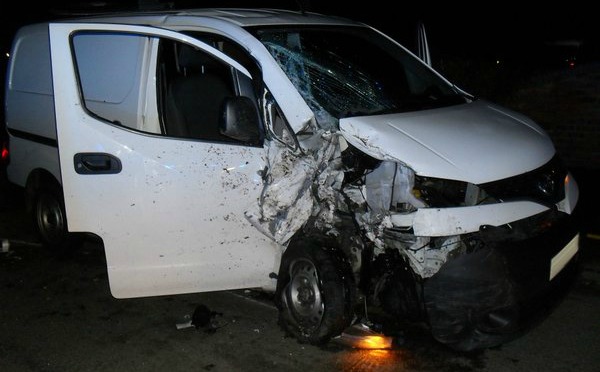 A man was injured after a road smash involving a car and tractor in Nantwich.
The incident, which happened on Swanley Lane, led to the injured man being taken to Leighton Hospital for treatment.
No one was trapped in the crash which was attended by Crewe firefighters and paramedics at about 6.30pm today (October 29).
They treated the casualty at the scene before he was taken to hospital.
(pic courtesy of Cheshire Fire and Rescue)