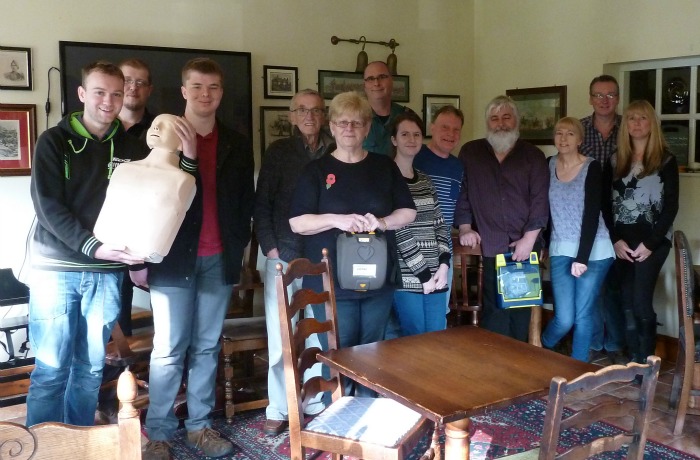 A paramedic helped turn a Nantwich village pub into a life-saving training centre!
Nick Blair, from North West Ambulance Service, ran a first aid course at The Bhurtpore Inn in Aston.
The aim was to teach people how to carry out CPR and use the new public access defibrillator in the village that HJ Lea Oakes have provided.
It was funded by HJ Lea Oakes after they heard about local student Harrison Lunt's project to bring more defibrillators to Brine Leas School and other areas of Nantwich.
Twelve people in the village attended the first course at the Bhurtpore, including pub staff.
Harrison's mum Berny said: "They all found it really interesting and all said they now feel confident if they needed to help someone having a cardiac arrest they would be able to.
"Harrison hopes future courses will be organised in the near future for others also wanting to learn how to save a life."