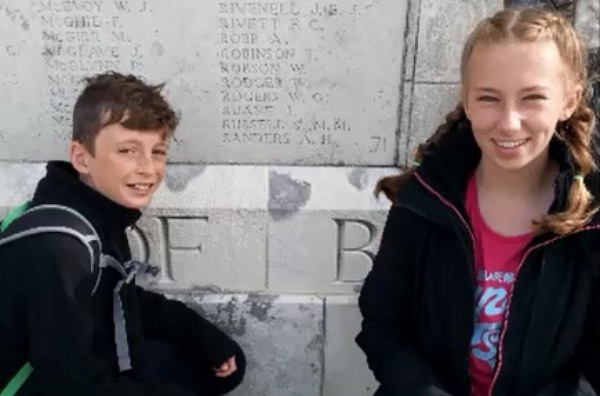 To remember WW1, the government began a £5.3 million programme to provide the opportunity for two students and one teacher from each school across the country to visit the Battlefields on the Western Front 2014 – 2019.
Miss Nicole Parker led the trip and ran a competition.
We had to write why we should visit the battlefields and explain our reasons for wanting to go.
Before our visit, we researched some local soldiers from Nantwich to see if we could retrace their journey in WW1.
The soldier we chose was Albert Henry Sanders after we found his name on the memorial cenotaph in the centre of Nantwich.
Amazingly, when we went to the cemetery Tyne Cot Valley in France, we found his name on the memorial stone. This means that they knew when he fell, but not where.
Albert Henry Sanders was in the Cheshire Regiment and died in 1917 at the age of 37.
It made us very proud to have many local soldiers, like Sanders, who gave up their lives for our future.
Whilst on the visit, we met with a modern day soldier, who accompanied us on our visit, and compared his life to the life that Sanders had.

A day in the life of a soldier hasn't changed much apart from technological advances, better food and there is more help for those soldiers returning from war.
Our trip began with travelling to France and Belgium to visit significant sites.
We travelled down the Western Front and visited towns, cities, the Menin Gate and most battlefields like the battlefield of the Somme.
We also visited many cemeteries like Tyncot, Thiepval and Lijssenthoek.
We also visited the death cells at Poperinge and visited Beaumont Hamel Memorial Park. We especially enjoyed the Menin Gate and walking around the city at night.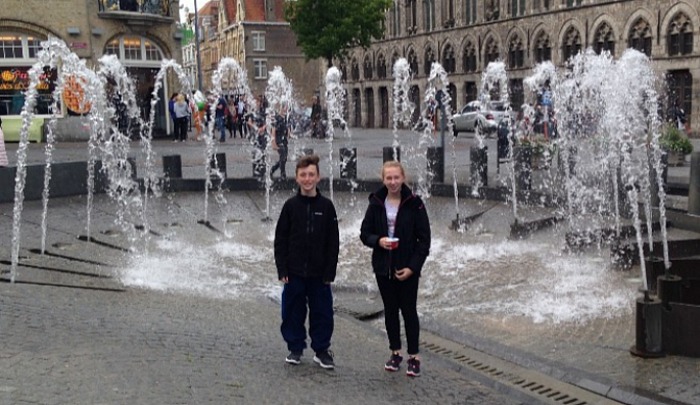 The whole trip was extremely enjoyable as it was a once in a life-time opportunity that we will never forget.
What we found most interesting were the Commonwealth soldiers who fought in WW1.
Initially, we began to find different grave stones. Each headstone has a number of common features which allow you to find out about the soldier buried there.
The common features of a Commonwealth soldier would have a regiment badge, name, rank, age, date of death, personal inscription and religious symbol.
During our trip, we researched the different soldiers' headstones and found out about how they were treated by the British army.
The army did a good job supporting soldiers from around the world with different foods and praying times.
Only 44% of people know about the role of the countries within the Commonwealth during the war.
Our aim when we returned from our trip was to ensure that people knew about the contribution of the empire.
This generation of brave soldiers, no matter where they are from, deserves to be remembered for generations to come.
As a school, we are raising awareness of the Commonwealth soldiers who fought through displays and assemblies.
Overall, the whole trip was amazing and we were extremely lucky to visit the memorials and remember those soldiers who died for our tomorrow.
It is important that we remember year on year who gave their lives fighting to secure a better future for our community and country.
(By George Clark and Elizabeth Smith)