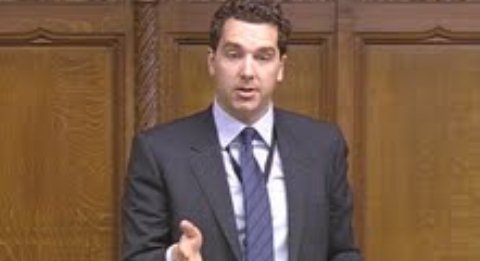 A new pilot scheme to help children in need in South Cheshire has been launched by MP Edward Timpson and Cheshire East Council.
Project Crewe brought partners and stakeholders together to discuss a new approach to supporting children in need.
The launch, at Crewe Hall, heard from local experts and frontline practitioners to learn how Project Crewe's techniques can be applied to their own work.
Crewe & Nantwich MP Mr Timpson, Minister for Children and Families, expressed his support for the project.
Charity Catch22 and Cheshire East Council, the partners running the new project, have been awarded £1.4 million by the Department for Education's Innovation Programme.
The new approach combines the expertise of the social work profession with staff with different skills including volunteers.
They hope it will tackle underlying problems using tailored and intensive early interventions with children and families.
It aims to reduce social care team caseloads and reliance on agency social workers, making the service more cost-effective.
Mr Timpson said: "I am delighted the Government is investing in projects like this, as part of the Department for Education's £100million Innovation programme.
"It is helping to transform children's services and ensure children everywhere can fulfil their potential.
"Catch22 delivers excellent work and it was absolutely inspirational to meet some of the staff and volunteers involved in this project.
"This scheme will deliver fantastic support to some of the area's most vulnerable children."
Kath O'Dwyer, director of children's services at Cheshire East Council, said: "The core focus of our service is ensuring our children and young people are safe.
"We want to work innovatively with families and partner agencies to secure this aim.
"Partnership work and putting the child at the centre of what we do is at the heart of our strategy to prevent such harmful situations developing."
Chris Wright, chief executive of Catch22, said: "The model is ultimately designed to free up social workers to manage their high-risk case loads focusing different resources on those who might not otherwise receive the support they need.
"We are confident our pilot will make an impact on the children and families it supports in Cheshire East.
"An equally important lesson from this is when providers like Catch22 are given the freedom to innovate and do things differently, we can save costs and improve outcomes for the children we support."