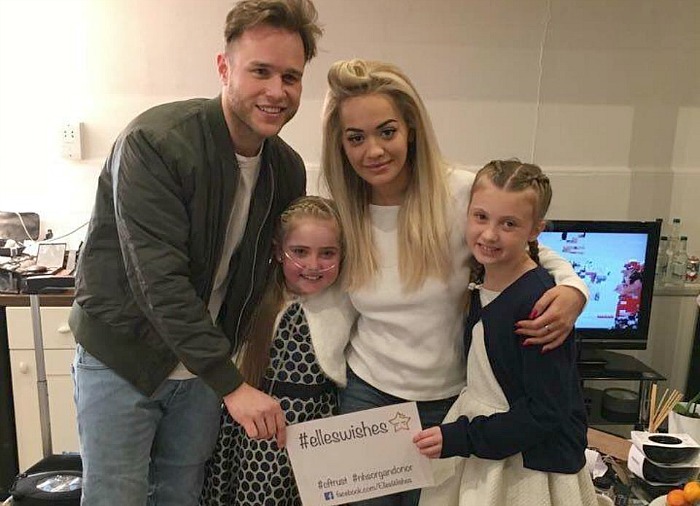 Brave Nantwich girl Elle Morris has notched another one of her 10 wishes – meeting superstar singers Olly Murs and Rita Ora!
The nine-year-old cystic fibrosis sufferer was invited down to London by promoters for Murs after they read about her 10 wishes.
Elle, who is waiting for a double lung transplant, penned the wishes she wanted to fulfil before her 10th birthday in January.
She is pictured with her younger sister Cara meeting Olly and Rita at an event in the capital on Saturday.
Elle, a pupil at Stapeley Broad Lane, will also be ticking off more wishes when she takes part in a charity ride on her way to the Wingate Children's Centre Santaland event.
And her mum Becky has revealed that many kinds offers of help have been flooding in so Elle can fulfil the other wishes on her list.
These include offers of a Cocapoo puppy and venues for a Sleepover and birthday party.
Before then, Elle will be travelling back to London with mum and sister to watch the final of X Factor.
Big-hearted donors have also helped Elle's gofundme page raise well over £3,000 in just 10 days – including one donation of £400.
View all of Elle's wishes, below: