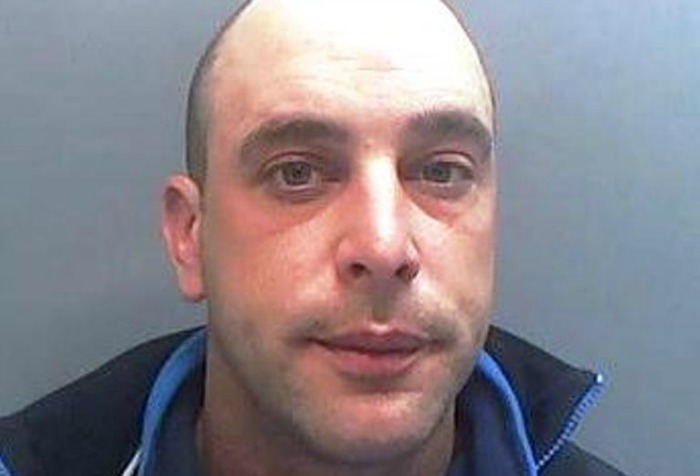 A Nantwich man was one of a gang of four jailed for stealing almost £12,000 of alcohol from two freight trains.
David Keith Evanson, 31, and three other men were sentenced to more than five years following a British Transport Police (BTP) investigation.
Evanson (pictured, above), of Williams Drive, Nantwich, along with Thurlus Smith, 26, of Waldrons Lane, Matthew Ian Cooke, 26, of Chetwode Street, and Aaron Paul Dodd, 24, of Westminster Street, all Crewe, pleaded guilty to the theft and were sentenced at Chester Crown Court.
The gang struck while the trains, both bound for Daventry freight terminal in Rugby, had stopped in Crewe on November 27 and 28 last year.
The first train, which was broken into late on Thursday November 27, had ten cases of Grant's whisky stolen from it totalling £866 and 35 cases of Apple Sourz vodka taken, worth £1,200.
The following evening, the gang struck again, this time breaking into 35 containers and stealing 130 cases of Label 5 Scotch whisky worth £9,860.
Both trains left Crewe and continued their journey, staff unaware that the alcohol had been stolen.
The four men left the scene in a car and soon after, officers discovered 18 cases of whisky stashed under a bridge.
Almost 20 minutes later, the car the gang was travelling in crashed into a taxi. All four were arrested for theft.
A continued search of the area recovered 100 more cases of whiskey next to the railway line. The remaining items were found on the embankment.
Det Insp Tony Fitzpatrick, from British Transport Police, said: "This was a substantial amount of alcohol and the severity of the sentence reflects the significant amount of planning that was required by the gang to break into the containers and steal the alcohol.
"Fortunately, their plan was foiled and they have been brought to justice.
"The investigative team worked extremely hard to secure this conviction and it should act as a warning to others who may be tempted to commit similar offences that they will be subject to a robust investigation and brought before the courts."
Evanson was sentenced to serve 17 month, Smith jailed for 14 months, and both Cook and Dodd jailed for 12 months each.