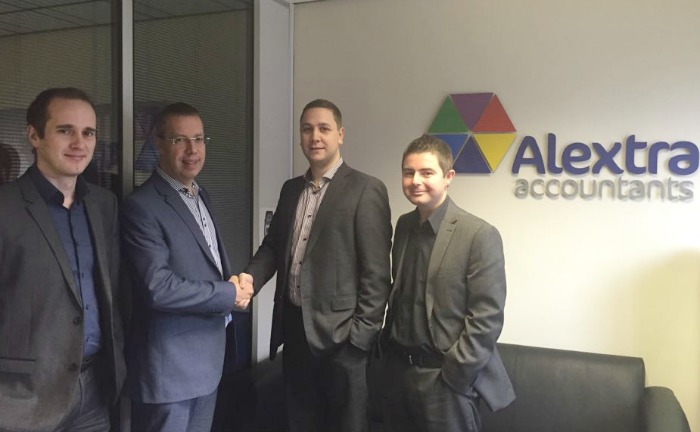 South Cheshire firm Alextra Accountants is celebrating its 10th anniversary with the appointment of their fourth director.
The company, founded by Nantwich businessman Keith Knight in 2005, has grown into a 20-strong team at the centre of the local business community.
Keith is joined by Matthew Price and Shawn Gallimore and the firm's latest appointment Mathew Weaver.
Mathew joined the business as a senior manager in July 2014, bringing with him expertise on working with audits, financial reporting, taxation and forensic accounting.
He has since supported the continued growth of the practice, and the last 12 months has seen Alextra's turnover continue to grow.
Director Keith said: "In ten years the firm has established its presence at the heart of the local business community.
"We are looking forward to the continued growth and development to meet the needs of local businesses and individuals.
"The appointment of Mathew will help strengthen the Alextra team.
"He brings with him invaluable commitment, expertise and energy to ensure our clients get the very best service.
"We have grown significantly over the past few years and with Mathew's help, we aim to continue that growth over the coming years."
Alextra has also appointed a new accounts senior in Robyn O'Reilly.
Robyn is working towards her ACCA qualification after studying accountancy at A Level.
She has worked in practice for more than seven years.