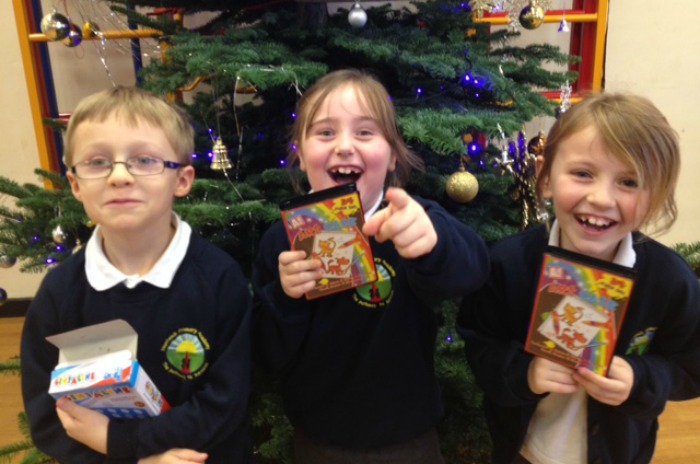 Youngsters from Nantwich Primary Academy enjoyed a free visit to watch Santa's Rusty Robot at the town's Civic Hall.
Up to 100 Key Stage 1 children at the former Wyche Primary, on Manor Road, received the tickets as a donation from local town councillor Penny Butterill.
Cllr Butterill used to be a governor at the school and was keen to offer children a chance to watch the performance.
After the show, the children were treated to an early Christmas present from Santa in his inflatable grotto.
Headteacher Wei Lee said: "The children were excited to go to watch the performance anyway, but then to be treated to a surprise gift, was just the icing on the cake!"
(Pictured are Sean Davies, Freya White and Pippa Betteley clutching their gifts from Santa)